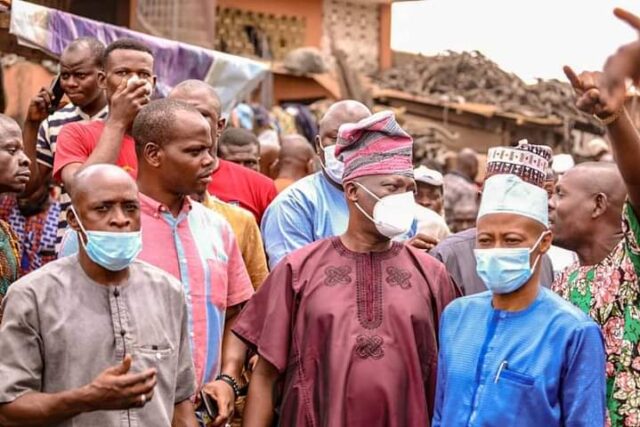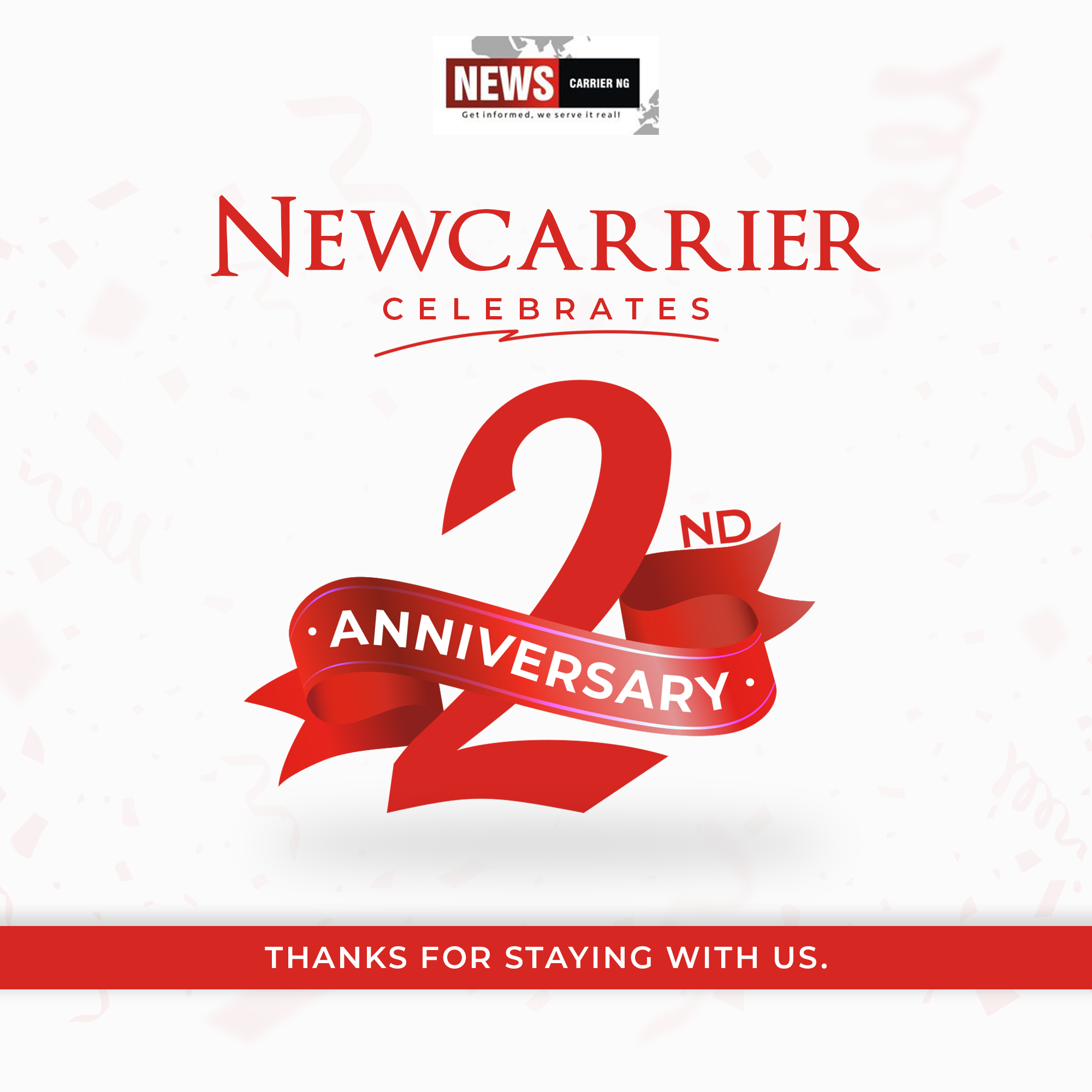 As traders whose sources of livelihood were affected by the recent fire outbreak that destroyed more than half of the Araromi Auto Parts Market continue to count their losses, Senator Teslim Folarin of Oyo Central has assured that the National Emergency Management Agency (NEMA) would soon deliver relief and construction materials.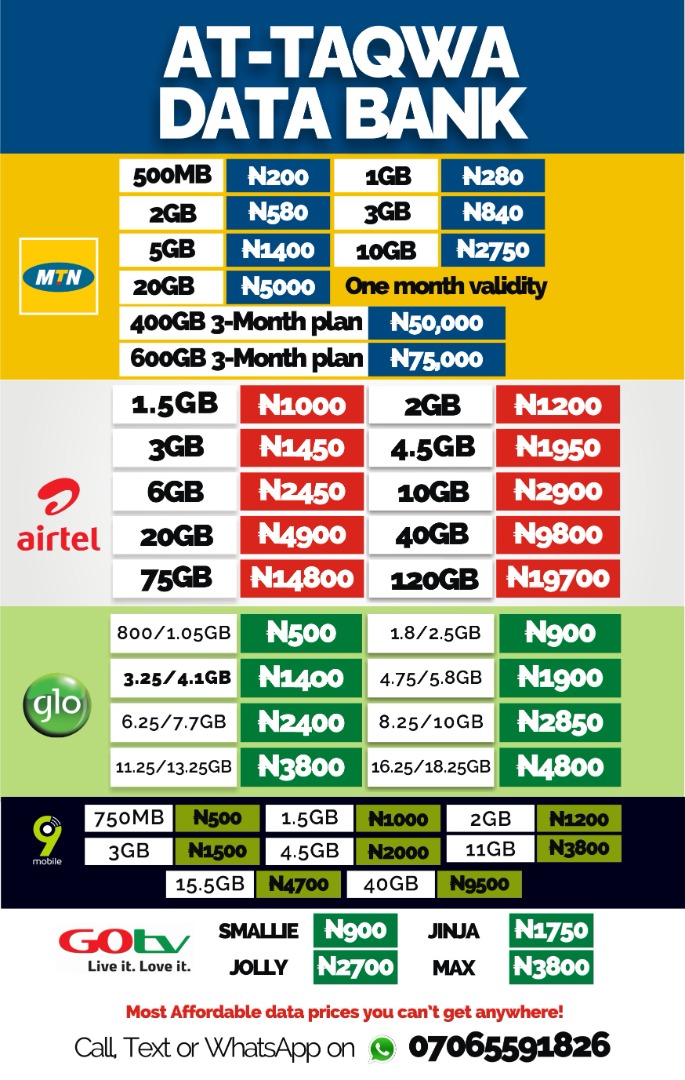 The News Carrier NG understands that the officials of NEMA had visited the razed market, following a request letter of support written by the three-term senator, which dated 5th April 2021.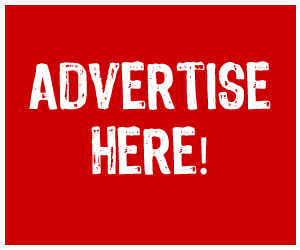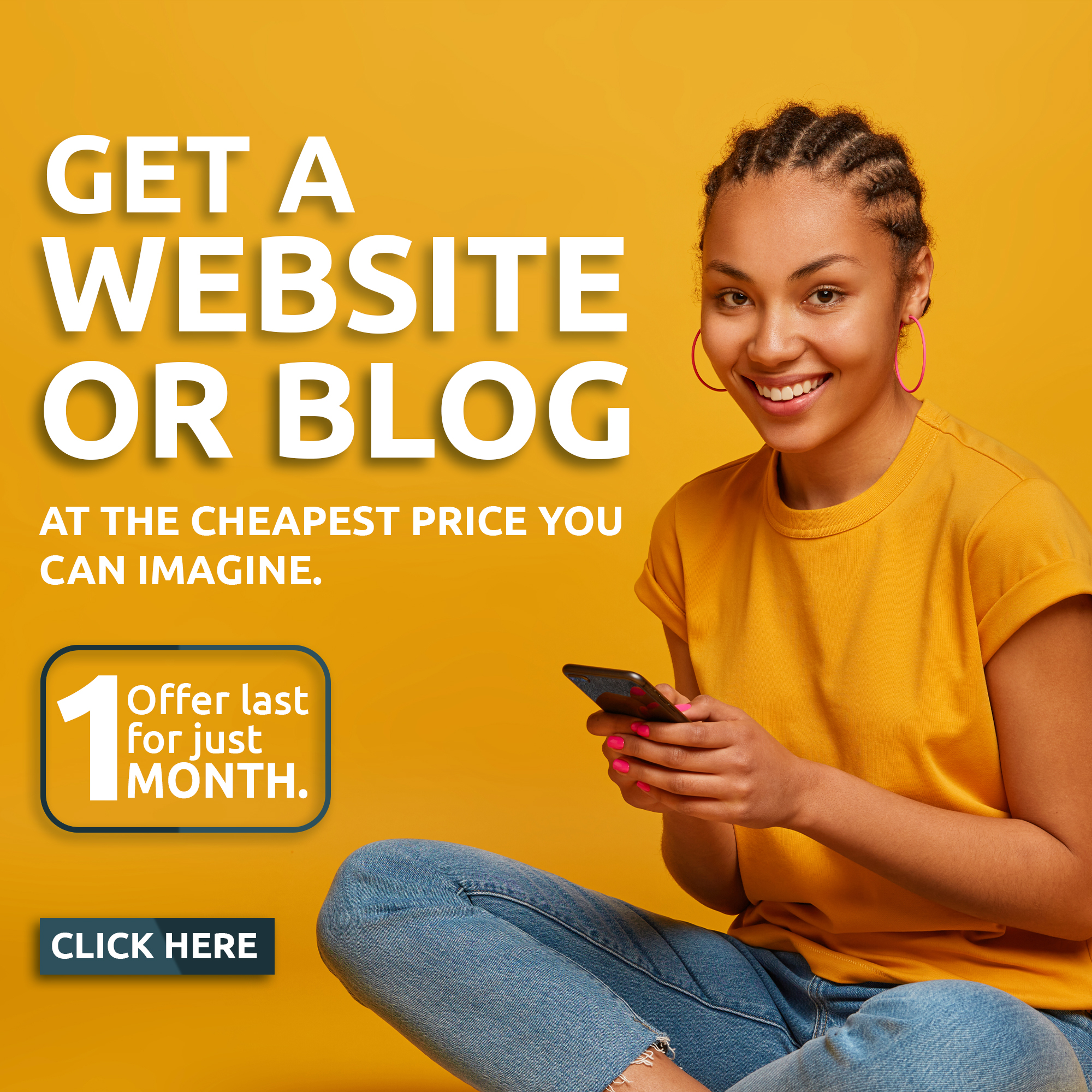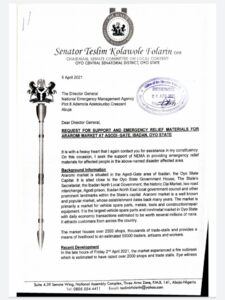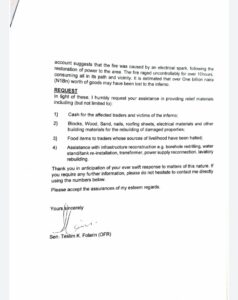 While on an assessment tour of the burnt market, a top official of NEMA hinted that their coming was based on the letter received from the Oyo Central senator, adding that the degree of loss incurred as a result of the fire would have a severe devastating effect on the economy of Oyo State.
The NEMA official noted that they will be working in collaboration with the relevant stakeholders towards obtaining accurate data of those whose shops were razed down.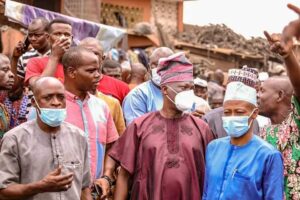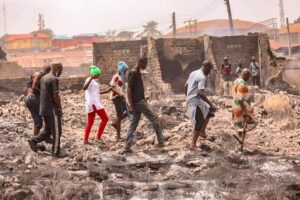 Reacting to the assement visit by NEMA, Senator Folarin expressed gratitude to the Federal Government's swift responses to his request letters on Akesan, Sasa and Agodi Markets.
Senator Folarin further advised traders to observe fire safety measures in Oyo State markets in order to prevent fire outbreaks.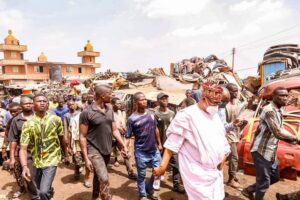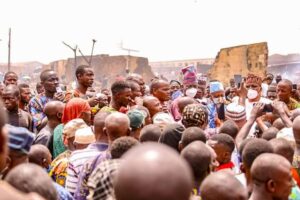 Recall that Senator Folarin, on 6th of April 2021, visited Agodi Gate Auto Parts Market not only to sympathise with  the victims but also to pledge personal and FG's supports towards rebuilding the market.
The Oyo Central senator expressed his readiness to personally support the victims. He also assured the market leaders that he would facilitate FG's intervention through National Emergency Management Agency (NEMA) towards rebuilding of the razed market.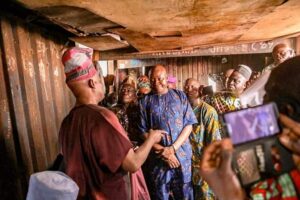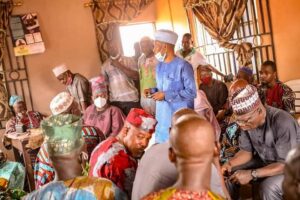 The three-term senator inspected the market alongside ex Oyo State Commissioner for Environment -Barr. Lowo Obisesan; ex TCTC chairman, Alhaji Shina Alabi; acting State Secretary of APC, Hon. Mojeed Olaoya; ex Chief Whip of Oyo State House of Assembly, Hon. Murphy Adigun; Alhaji Audu Marafa; Alhaji Kayode Adanla; ex council chairman Hon. Akeem Olatunji Olatunji Akogun; Alhaji Yinka Folarin; Otunba Wahid Olawale; Hon. Yinka Taiwo and among others.