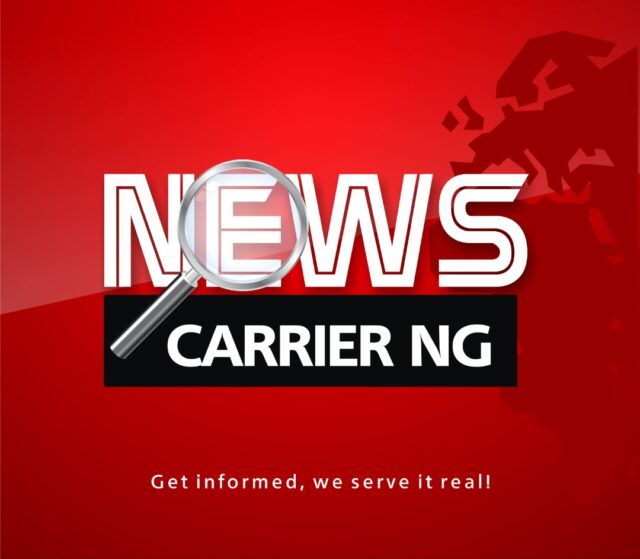 Few hours after sneaking out of Governor's Office just to avoid addressing the angry youths who carried injured victims and a man who fell to bullets of Mukaila Auxiliary-led daredevil gang, Governor Seyi Makinde this time around walked out on protesters at Iwo Road area of Oyo State on Thursday.
The News Carrier NG, on Wednesday, reported that Governor Makinde failed to address the angry youths who came to the Agodi State Secretariat with corpse of a trader that was killed by Auxiliary boys at Iwo Road, Ibadan.
SEE THE VIDEO (Credit: The Punch Newspaper)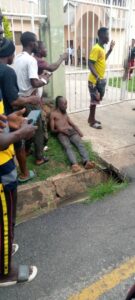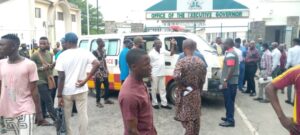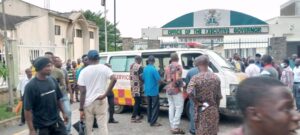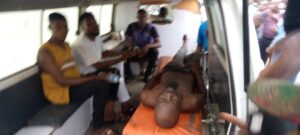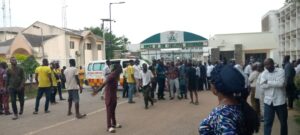 The News Carrier NG  reliably gathered that
Engr. Makinde sneaked out through the Fire Service Gate immediately he was briefed about the presence of the angry protesters.
ALSO READ:
The News Carrier NG reports that the  governor left his office around 5.30pm.
IN CASE YOU MISSED THE FIRST REPORT, CLICK TO READ:
The corpse abandoned in front of the Governor's Office has been later taken to Adeoyo Hospital Ring road in government ambulance bus with Reg. No. 08A-020Y.
SEE THE VIDEO (Credit: The Punch Newspaper)