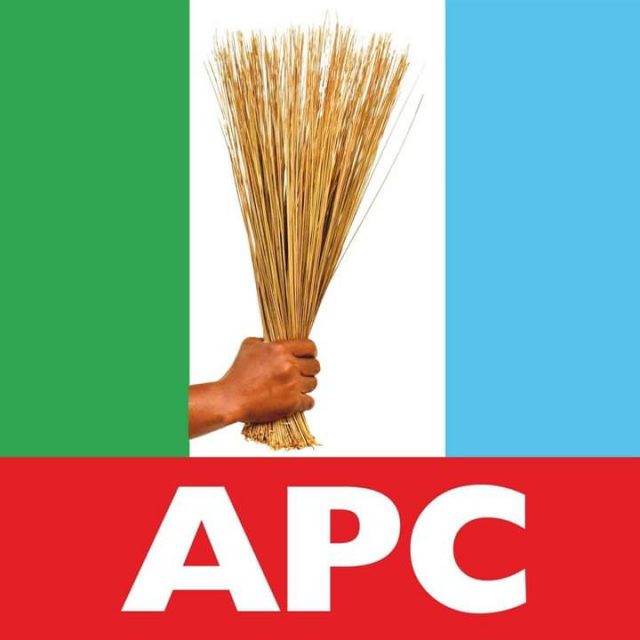 Former Commissioner for Lands and Housing under the administration of late Ajimobi, Hon. Isaac Ajiboye Omodewu, Alhaji Abu Gbadamosi, Engr. Yekeen Abolade and Hon. Dele Akinleye have been cleared to contest for position of State Chairman of the All Progressives Congress (APC) in Oyo State.
Oyo APC Screening Panel disclosed this in a statement issued on Wednesday and made available to journalists in Ibadan by its Secretary, Hon. Afeez Bolaji Repete.
The Panel screened 80 aspirants jostling for 36 positions in the rescheduled state congress of the party, holding on October 23, 2021.
Engr. Idris Adeoye-led panel revealed that it disqualified "all aspirants eyeing the post of State Assistant Youth Leader and four out of the five who sought to vie for Senatorial Youth Leader position because they were found to be over-aged.
The statement read in parts:
"At the end of the screening exercise, we found that majority of party members eyeing Youth Leadership positions across board have passed the age bracket of between 18 and 35 years stipulated in the Constitution of our great Party and they were summarily disqualified. Also disqualified are all aspirants who jettisoned the Zoning arrangement prescribed by leadership of the party in the state and thus sought offices outside their geopolitical zones.
"As a result of this development, we urge aspirants who attended the screening exercise to contact the Secretariat of the party in Oke-Ado to ascertain their status- whether qualified or disqualified. We also use this medium to call on relevant stakeholders to forward fresh nomination to replace those that have been disqualified on or before 12 noon tomorrow (Thursday).
"Also, it may interest the public to know that four eminent members of the party from Oke-Ogun Zone 1 express their desire to emerge as the next State Chairman and they all have good account of themselves at the screening exercise. They are; Alhaji Abu Gbadamosi Adejare (Kajola), Mr. Dele Akinleye (Itesiwaju), Engr. Abolade Yekeen Akanni (Iseyin) and Mr. Isaac Ajiboye Omodewu (Itesiwaju).
"It is worthy of note that Oyo APC can boast of quality hands as all the aspirants who appeared before the Panel demonstrated zeal, readiness and competence to excel in the post being sought if given the opportunity to serve as individuals. Finally, we use this medium to appeal for calm among gladiators and major players within Oyo APC as the national secretariat is doing everything possible to conduct a hitch-free Congress this Saturday." The statement concluded.