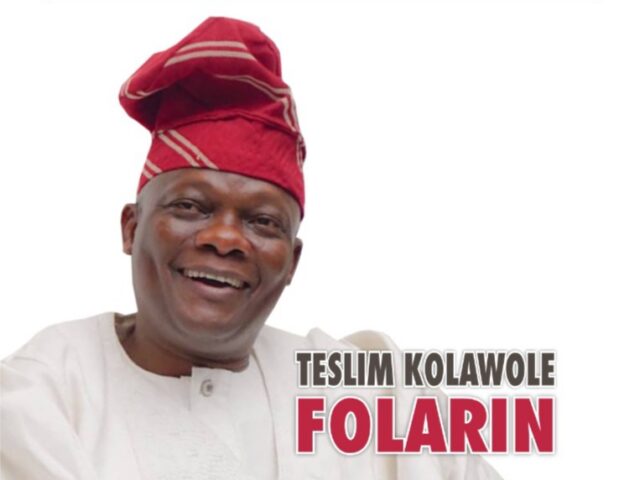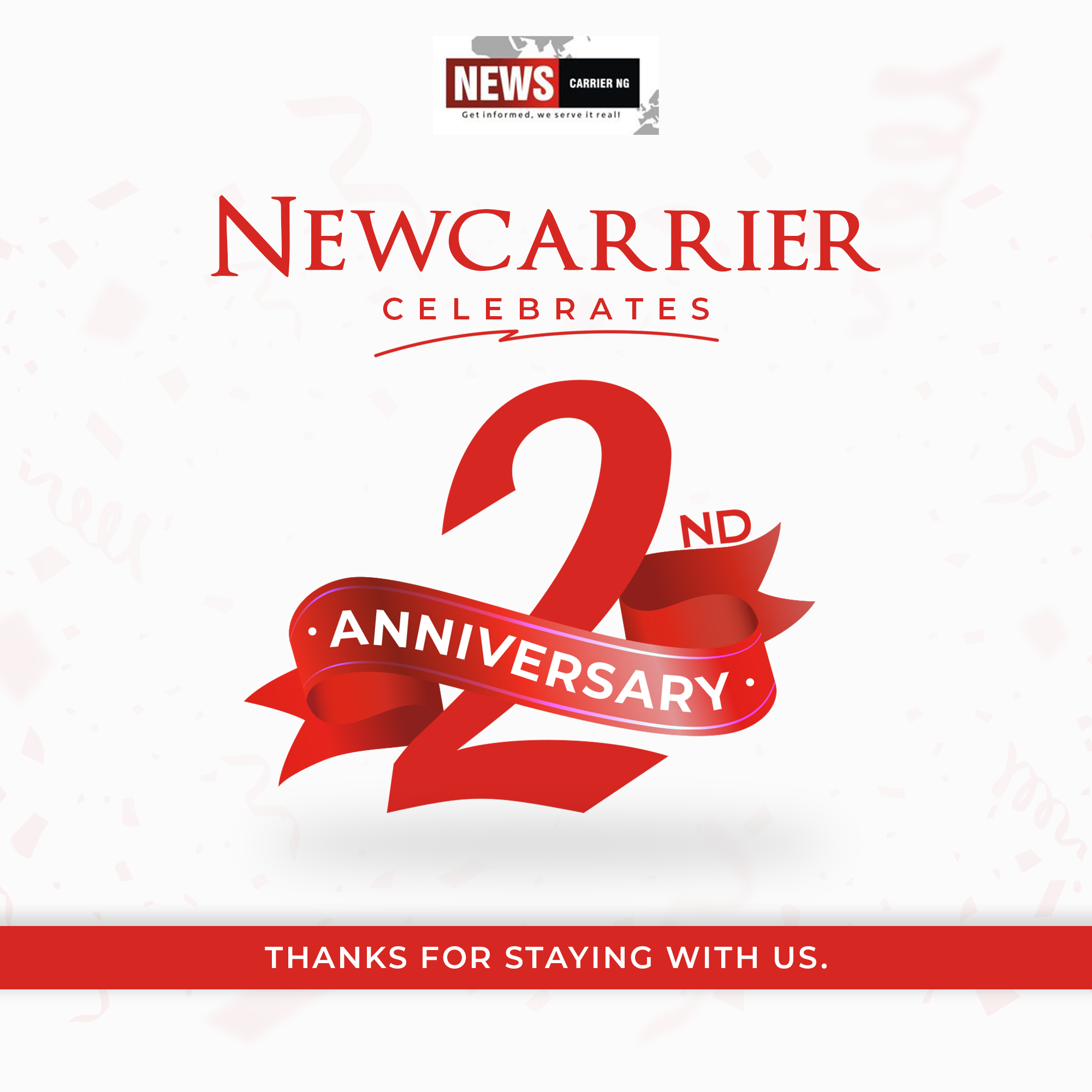 The Chairman Senate Committee on Local Content and lawmaker representing Oyo Central Senatorial District, Senator Teslim Folarin on Wednesday extended his greetings and best wishes to Muslim community in the district and Oyo State on the occasion of 2021 Eid-ul-Fitr.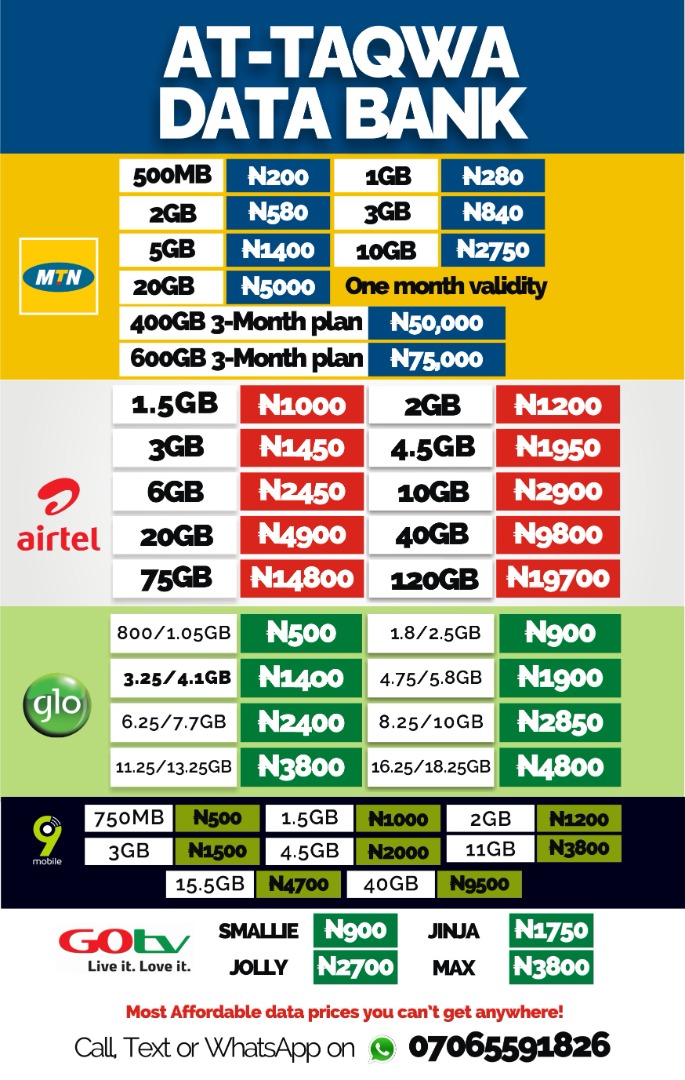 Senator Folarin, in a felicitation message released by his Special Adviser on Media and Publicity, Com. Y.S.O Olaniyi, said that the festival of Eid-l-Fitr strengthens people's belief in charity, fraternity and compassion.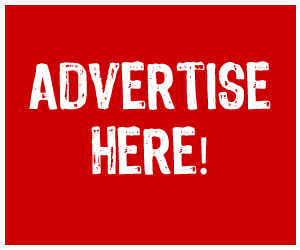 Parts of the statement read:
"I felicitate with the entire Muslim Ummah in Oyo Central and by extension, Oyo State on the successful completion of 1442AH Ramadan Fast, and wishing you Allah's immeasurable rewards for fasting. May Almighty Allah spare our lives to witness many more Ramadan in peace, good health and prosperity".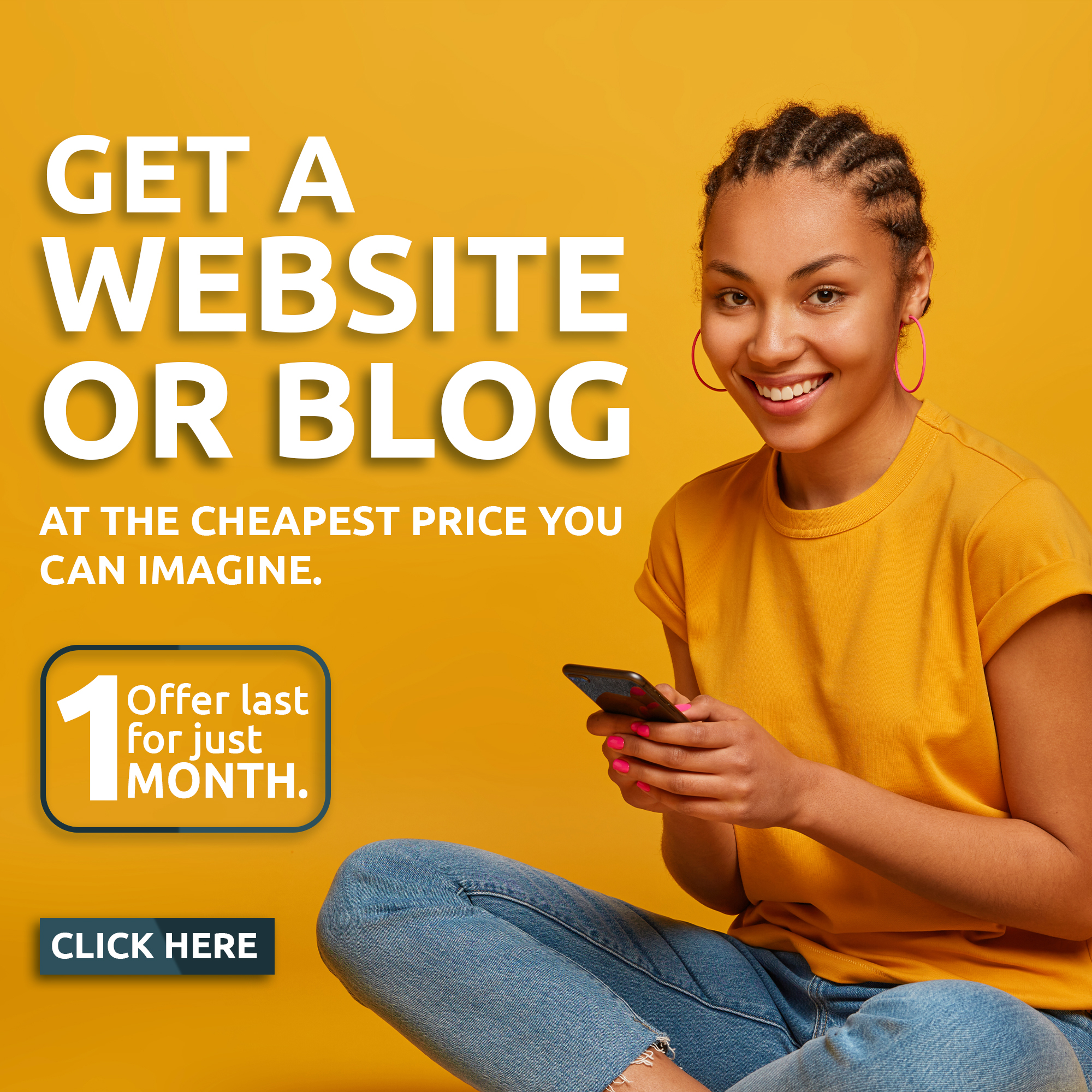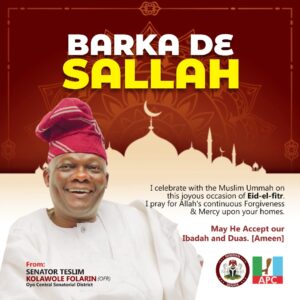 "As we celebrate the Holy Occasion, I enjoin all Muslims and Christians to pray for peace, progress and unity of Nigeria. The myriad of problems confronting our country could be resolved without disintegration. Rather than going our separate ways, genuine restructuring is the panacea to our differences".
"A united country cannot record any meaningful development without adequate security. Therefore, I am deeply saddened and very concerned about the heightened degree of insecurity in Nigeria and the attendant fatalities, tensions, fear and confusion being foisted upon the citizenry. It is on this note I am calling on the governments at all levels to redouble their efforts in protecting the lives and properties of Nigeria. Also, I urge fellow Nigerians to be vigilant and conscious of their neighbourhood with a view to discharging their civic responsibilities of assisting the law enforcement agencies to tackle the menace".
The three-term senator further n
oted that the Holy Ramadan may have come to an end, the lessons in it must continue to reflect in the lives of Muslims.