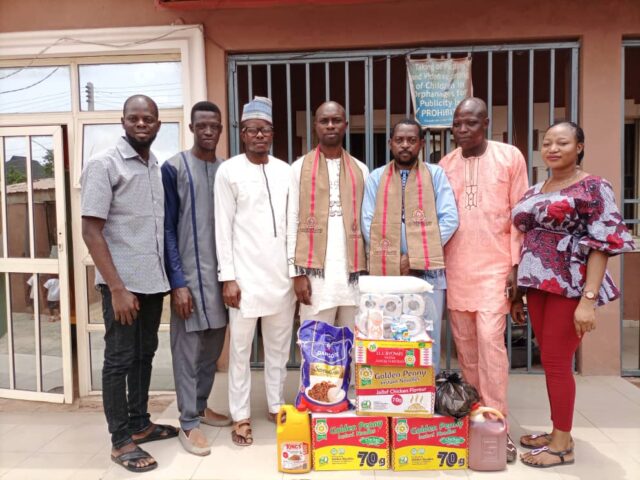 As a symbol of love to the needy, Oyo State Chapter of LAUTECH Alumni Association has extended hands of fellowship and support to the less-privileged by taking gifts and food items to Dorcas Oyediji Motherless Babies Home, to commemorate Easter celebration.
State Chairman of the Association Mr. Folaranmi Awosika who led other executive members to the center to present the gift items on behalf of the Association, noted that the Easter celebration should be an avenue of expressing and demonstrating love to one another, which God has ordained every human being to do.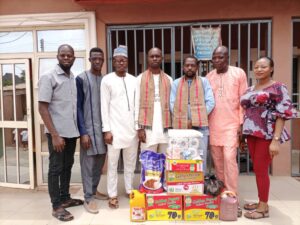 Speaking on importance of the gesture, Mr. Awosika said the donation was part of LAUTECH Alumni Association's social responsibility to communities in Oyo State.
The Alumni Chairman observed that donating food items without interacting with them would not solve some of their problems, hence the need to come and celebrate Easter festival with the children.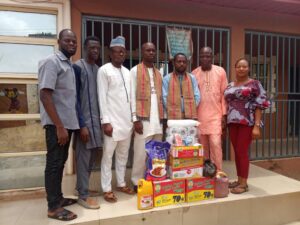 In his words: "We are here today to show the orphans a sense of belonging, we want them to feel among. We were privileged that we grew up with our parents, but these orphans don't even know theirs.
"However, this is Almighty God's will and that is how He wants to see them, so by our coming here, they will feel happy and whoever makes someone happy, God will make him happy too."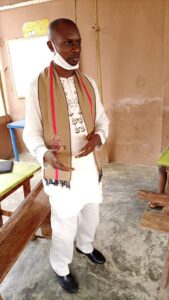 "We want to commend the management of this Home for this noble and godly service of taking care of these children. There is no service that is greater than this in the eyes of God. We pray that God will continue to support you and reward you abundantly. "It is our prayer that these children will soon become Alumni of notable institutions of learning.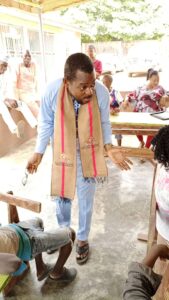 Some of the donated items include: cartons of Indomie Noodle, cartons of Spaghetti, bags of Semovita, medications, detergent, palm oil and vegetable oil.
Head nanny of the orphanage home, Rev. Oyediji thanked the Oyo State Chapter of LAUTECH Alumni Association (Worldwide) for donating to the orphanage and identifying with the children.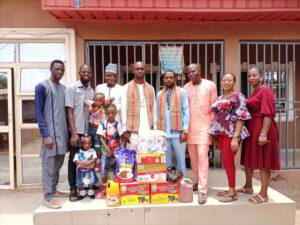 Joining the State Chairman on the special visitation included Association's Vice-Chairman
Adeli Muili O; State Secretary, Dr. Jerry Oyewo and Assistant General Secretary, Mr. Azeez Ridwan. Other members of the Association included Mr. Afolabi Emmanuel Ayomide, Miss Adelaja Oluwatobi Blessing, Mr. Balake Zil-kifli Opeyemi and Falodun Oluwatosin.