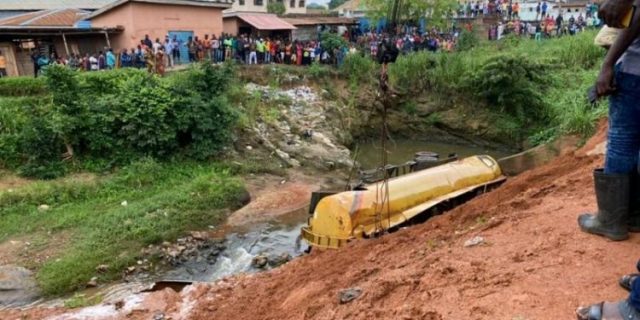 A fully loaded petrol tanker and taxi were ditched at Celica area, along Ibadan-Ife expressway, in Egbeda Local Government Area of Oyo State on Monday morning.
Eyewitnesses told the News Carrier NG that the accident occurred around 7:00am.
Account to the eyewitnesses accounts, the driver of the truck lost control of his vehicle, and in the process of trying to maneuvre it, he rammed into the taxi.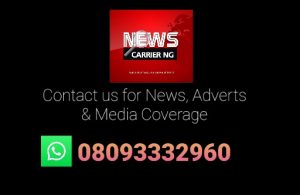 "The fully loaded tanker skied off the road with the taxi and plunged into a nearby ditch. The taxi was about to enter the road when the truck rammed into it"
 "The taxi was carrying six passengers. Four of the them died instantly" a source said.
Fire Fighters and Road Safety officials were seen at the scene trying to put out the fire and controlling vehicular traffic.
The residents of the area called on the Federal Government to complete the ongoing rehabilitation work on the Ibadan-Ife expressway, which they claimed they said has caused a lot of accidents.