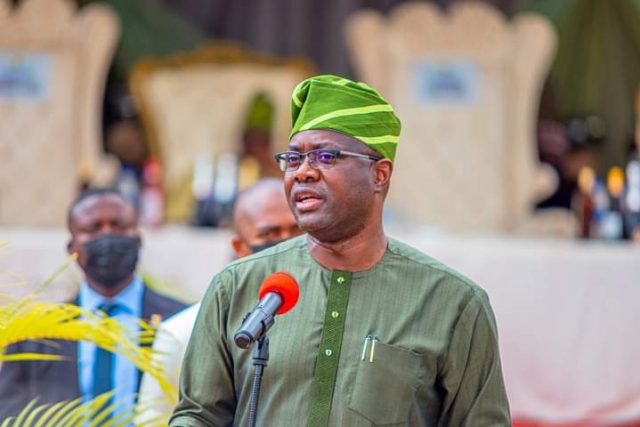 Aggrieved leaders and members of the ruling People's Democratic Party (PDP) in Oyo State have passed a vote of no confidence on leadership of Engr. Seyi Makinde, vowing to ensure the governor does not get second term ticket. 
The aggreived party stalwarts took the decision at an enlarged meeting held at Jogor Centre Ibadan on Monday.
Former majority leader of federal house of representatives, Rt. Hon. Mulikat Akande, former deputy governor of Oyo State, Alhaji Hazeem Gbolarumi, Engr. Femi Babalola, Alhaji Bisi Olopoeyan, Alhaji Nureni Akanbi and other stakeholders from all the 33 local government areas of the state were in attendance.
The PDP members a
ccused Governor Seyi Makinde of abandoning them after they ensured his electoral victory in 2019.
Rt. Hon. Mulikat in her address charged mammoth crowd of party members to brace up for the party's congresses.
"Go to your wards, mobilize your people. Don't fight anybody. Record whatever happens and leave us to do the remaining in Abuja"