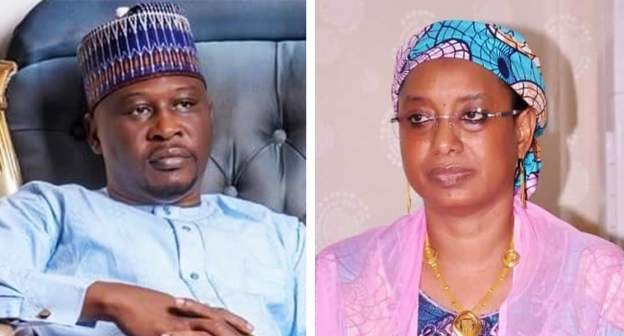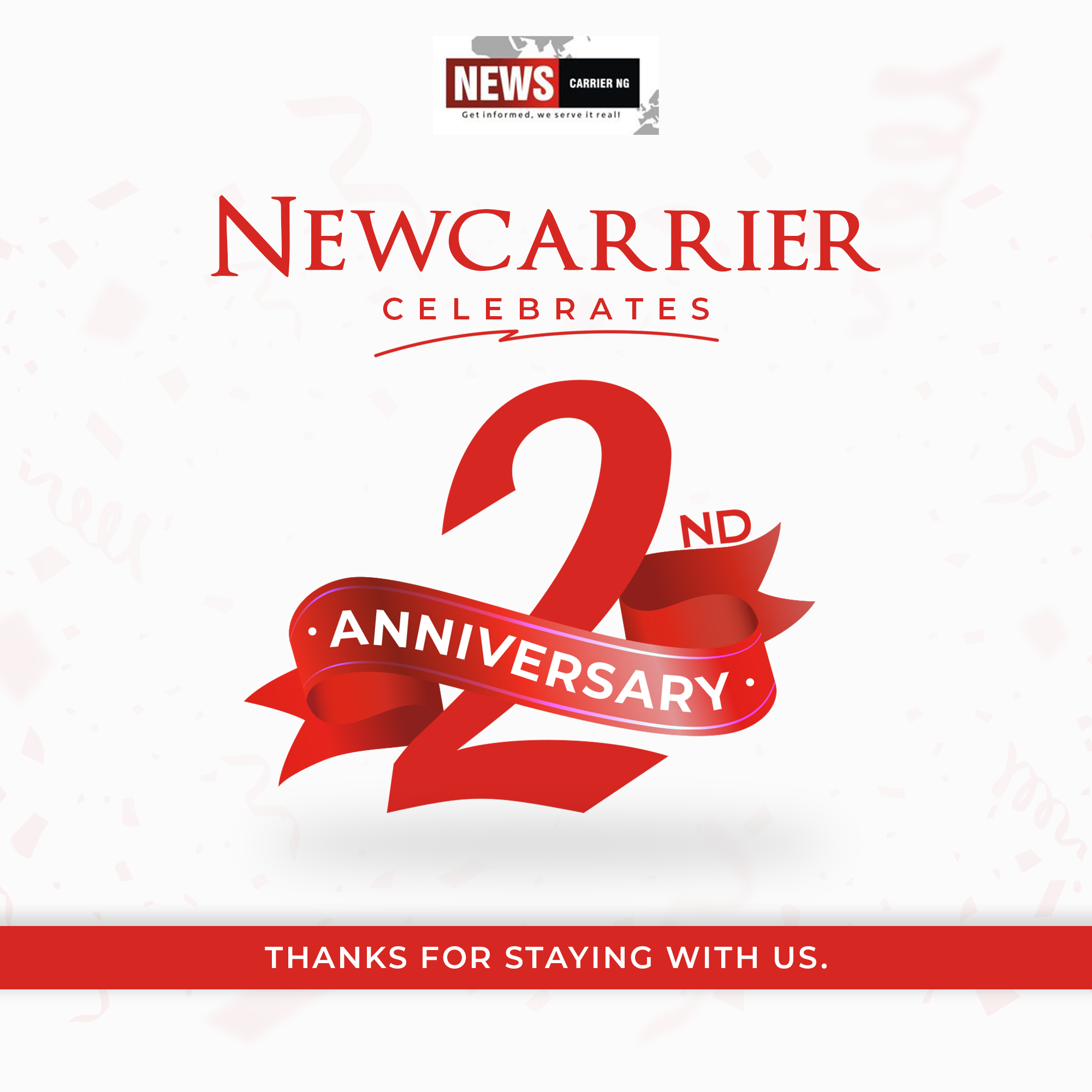 President Muhammadu Buhari, on Friday, asked Nigerians who he might have hurt in his near-eight-year misrule, to forgive him. Similarly, a section of the social media is asking for forgiveness for Aishatu Dahiru, popularly known as Binani. Dahiru is the woman who, before the April gubernatorial election re-run in Adamawa State, was considered a political exemplar and one who typified the assumed political purity of the female gender.
Very few narratives of the concept of hurt and forgiveness are as gripping as the grisly story of Father Michael Lapsley. As he walked into the sitting of the Truth and Reconciliation Commission (TRC) that morning, Lapsley was a study in pain, sobering pain. What remained of his two arms were ugly stumps. In their place was a pair of equally ugly pincers. One of his two eyes had been gouged out too; his eardrum shattered. As he tottered into the hall, dead silence accompanied every of his gaits. In April, 1990, three months after Nelson Mandela's release from his 27-year imprisonment, Lapsley received a letter in his Zimbabwean home. He never remained the same again. Encrypted in the letter was a bomb which shattered his life into smithereens.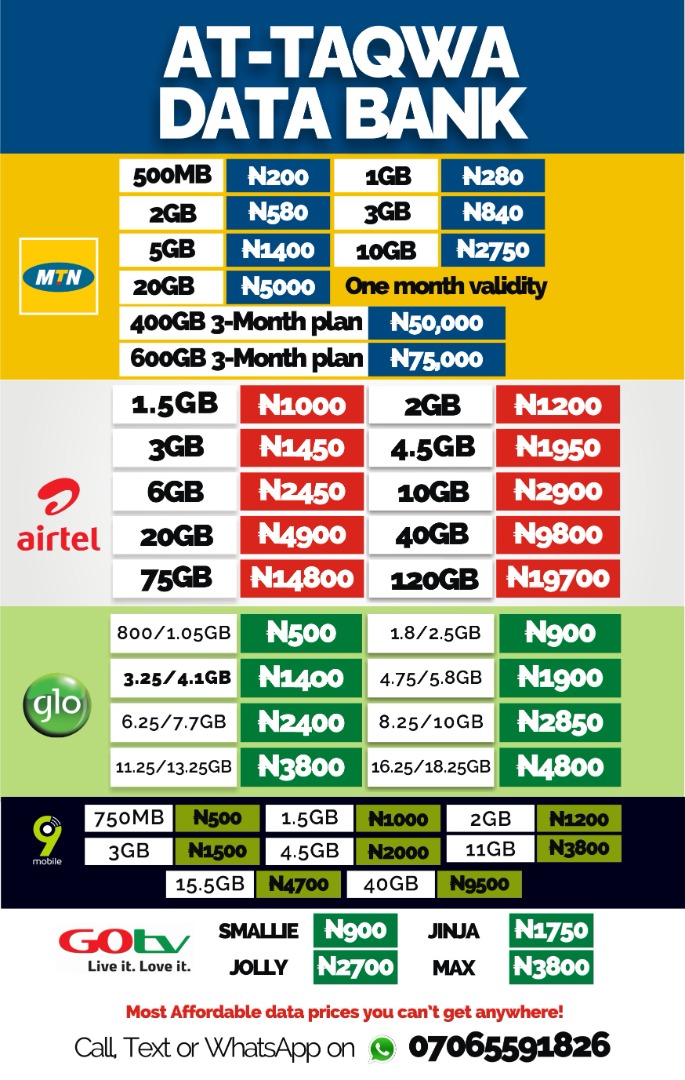 He had been excited receiving the letters. These were his exact words as he narrated to the TRC: "It was a normal warm autumn day…April… when I became the focal point of all that is evil. I returned from a series of lectures in Canada. A pile of mail had accumulated on my desk, among others something with an ANC letterhead. The envelope stated that it contained theological magazines. While I was busy on the phone with someone, I started opening the manila envelope on the coffee table to my side. The first magazine was Afrikaans… that I put aside, I can't read Afrikaans. The second was in English. I tore off the plastic and opened the magazine… and that was the mechanism that detonated the bomb… I felt how I was being blown into the air… throughout it all, I never lost my consciousness."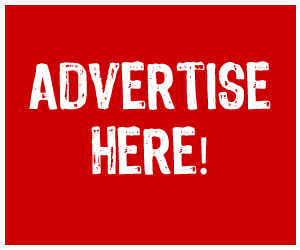 Born Alan Michael Lapsley on June 2, 1949 in New Zealand, Lapsley, a white man, was ordained into priesthood in Australia and arrived Durban, South Africa, in 1973 to pursue his undergraduate studies. In the thick of apartheid's repression, he was made chaplain in both black and white universities and by 1976, he gave himself the task of speaking for schoolchildren shot and detained by apartheid police. In 1982, Lapsley escaped being killed in a police raid where 42 people were killed and thus ran to Zimbabwe
Antjie Krogg, the South African Broadcasting Corporation (SABC) reporter, covered the TRC proceedings. Like our own Mathew Hassan-Kukah, Krogg crafted the tear-dripping narrations into an award-winning book which she entitled Country of my skull. In the book, Krog narrated the moment Lapsley entered the TRC better: "It is these stainless-steel pincers that Father Lapsley raised to take the oath before his submission…'So help me God.' But it is also these pincers that prevent him from wiping away his tears like other victims. When their stories cut too close, victims often bury their faces in their hands, and wipe their eyes with tissues. But how do you hold the fragile veil of a tissue in such pincers? How do you complete the simple action of blowing your nose? Several times the pincers move towards his face in a reflex action – as if he wants to cover his face with his hands – and every moment flashes the inhumanity of South Africa's past into the hall… hard, shiny and sterile."
Desmond Tutu, chairman of the TRC, put the Lapsley pain in far sobering perspective. "There is always a special silence when Lapsley takes the Communion. First, you think people are nervous that he may knock the cup over with his pincers – but then it becomes absolutely quiet."
As the searing pain whistled through his being, Lapsley was ready to forgive President F.W. de Klerk who, like Muhammadu Buhari, was at the helm of affairs when the hit squad did this irreparable damage of parcel-bombing him. "Someone had to type my name on the manila envelope; somebody made the bomb. I often ask the question, 'What did these people tell their children that they did that day?'"
On forgiving the president and the architects of his lifelong incapacitation, he said: "I haven't forgiven anyone, because I have no one to forgive. No one was charged with this crime, and so, for me, forgiveness is still an abstract concept. But if I knew that the people who sent my bomb were now in prison, then I'd happily unlock the gates – although I'd like to know that they weren't going to make any more bombs. I believe in restorative justice and I believe in reparation. So, my attitude to the perpetrator is this: I'll forgive them, but since I'll never get my hands back, and will therefore always need someone to help me, they should pay that person's wages. Not as a condition of forgiveness, but as part of reparation and restitution."
So, Aishatu Dahiru is being touted as deserving of Nigerian people's forgiveness. Dahiru had subjected herself to a bout of self-flagellation when she openly flirted with the endemic political disease of electoral corruption that has driven Nigeria back for decades. Let us, for a moment, dud the allegation that she gave the sum of N2 billion to the now absconded Hudu Yususa-Ari, the Adamawa Resident Electoral Commissioner. You cannot but find Mrs. Dahiru complicit in the one-week Adamawa electoral debacle.
Within a few hours, Nigeria landed in a state of electoral dystopia. You could hear scornful laughter at Nigeria from across the globe. It was the kind of laughter Idi Amin Dada of Uganda provoked in the 1970s. Either out of psychopathic disorder or sheer bravado, Dada had balls made of steel and could look at bullet in the eye and bite it. In the byzantine world of the 1970s, the unwritten cliche was, look towards Uganda. For the bizarre, the weird and the outright grotesque of the world's global manifestations of that time, Uganda provided ample surreal examples.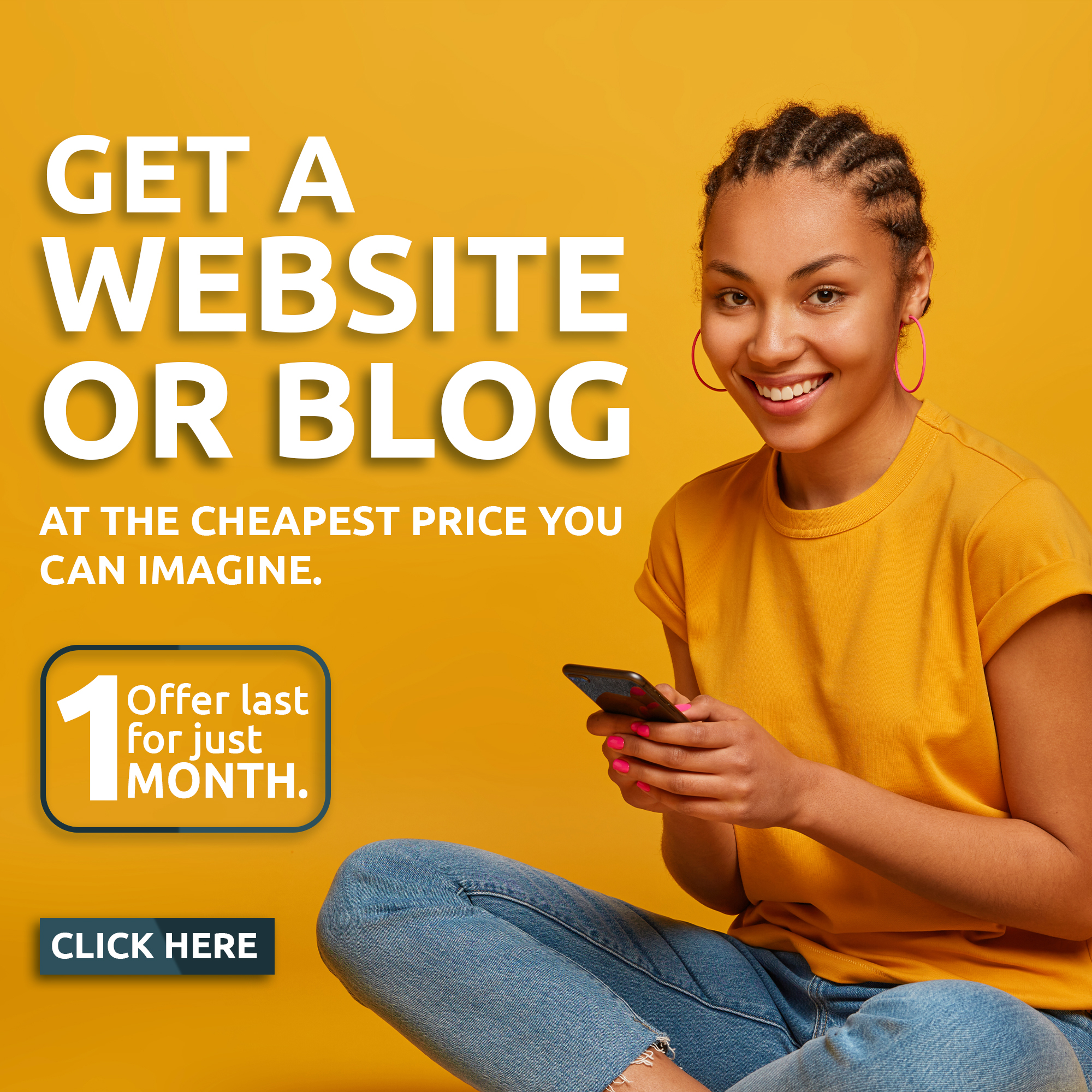 For instance, at the height of his assumed racial victory over erstwhile colonial lords, Dada sent love letters to the Queen Elizabeth II of England, asking for her hands in marriage. The mockery of the black man provoked by this infantile and derisive love missive was massive. The elephant-sized soldier, considered to be one of the most despotic rulers in human history, actually also wanted to be the King of Scotland. In his infamous memory, a film, entitled The Last King of Scotland was shot to permanently memorialize his infamy. A 2006 film that was directed by Kevin Macdonald, The Last King was an adaptation of a Peter Morgan and Jeremy Brock screenplay, product of a Giles Foden's novel on Dada. It is a depiction of the Ugandan emperor from the prism of a fictional Scottish doctor. Dada also gave himself the title of "Conqueror of the British Empire."
To further reinforce his buffoonery in power, Dada once sent a love-like telegram to highly respected Julius Nyerere of Tanzania. He loved the Nwalimu – the Swahili cognomen given to Nyerere for his teachable spirit – he said. To demonstrate his love for him, if the Nwalimu was a woman, Dada said he would have gladly considered marrying him, not minding his grizzled head!
In concert with Yususa-Ari and some other infamous but unseen architects of darkness, Binani's role in that attempted electoral heist can be likened to the popular Yoruba aphorism that the one who climbed the rafters to steal a drum of palm oil is not as complicit as one who received the loot. She was the planned receiver of the heist. When the erstwhile Amazon now went ahead to deliver an acceptance speech shortly after she was illegally declared the governor-elect by the REC, she promptly defined the mis-biology inherent in attributing electoral corruption only to the male gender. With the way things are now, it will amount to presidential folly and miscarriage of justice if Yususa-Ari and a few others are tried for electoral robbery and Binani is left out. Nigeria's concept of forgiveness, I am sure, is not as elastic as to have enough room for a desperado for power as Binani.
So, President Buhari covets our forgiveness? At the occasion which marked his final outing as president on an Eid-el-Fitr day last Friday, Buhari asked Nigerians to forgive him at whatever point he might have hurt them. "All those that I have hurt, I ask that they pardon me. God gave me an incredible opportunity to serve the country. We are all humans, if I have hurt some people along the line of my service to the country, I ask that they pardon me. I think it is a good coincidence for me to say goodbye to you and thank you for tolerating me for almost eight years."
At what point do we begin to interrogate the concept of forgiveness for Buhari? For which of his sins does he deserve forgiveness; his gross inactions or egregious mis-actions? While leaders, like all human beings, are capable of erring, last week's open exchange of flaks between Buhari and the Benue governor, Samuel Ortom, should delineate the boundary of hurt, guilt and forgiveness. There are few states that did not see themselves in the mirror a killing field that Nigeria became under Buhari in the last eight years. In separate attacks in the last one month, over 100 people were killed by armed men in Benue state. Two newspapers, the Daily Trust and ThisDay newspapers wrote separate editorials that were scurrilous attacks on the president on the recent upsurge of killings in Benue.
In reply, Garba Shehu, Buhari's media aide, claimed it was wrong to blame Buhari for the killings. Thousands have been killed and maimed in the last eight years of Buhari's rule. Similar bloody scenarios of massacres and kidnappings occurred severally in Plateau, Southern Kaduna, Niger, Sokoto and Katsina States, the latter being the home of the president. In all of them, multiple of thousands of people lost their lives. All we got from Buhari and his obsequious party were condolence messages.
I imagine how many Father Lapsleys Buhari birthed in his eight years of misrule, through his effeminate policies and masculine mis-policies. From Igangan in Oyo State, to the Southeast and virtually all the zones of Nigeria, his lack of leadership was the death of many an enterprise and even lives. Just do statistical appraisals of Nigerians who died, got economically crippled and maimed for life on account of his Naira change policy, for example and the calamity of the Buhari years will surface.
Ortom's reply to him is a reflection of the hurt that Buhari's rule wreaked on Nigeria. He had said: "Buhari has empowered and emboldened the Fulani pastoralists in their expansionist agenda including killings. It is equally a known fact that President Buhari has failed woefully in securing Nigeria, and Benue State in particular." Ortom then went ahead to lay the blame on the government for "complicity in the killings orchestrated against Benue people by the Fulani herdsmen as represented by Miyetti Allah Kautal, Fulani Nationality Movement, FUNAM and other Fulani socio cultural groups."
So, where do we begin to forgive Buhari? How appropriately can we delineate the province of the massive hurts he brought on the land in eight years? In propounding the theory of forgiveness, ideological purist, Jose Zalaquett, said that the first step to take is acknowledgement of guilt. Same was acknowledged by Krog: "Perpetrators need to acknowledge the wrong they did. Why? It creates a communal starting point."
It is not in the place of Buhari to ask for forgiveness while not acknowledging his guilt. According to German philosopher and social theorist, Jurgen Habermas, what the president tried to do by that blanket demand for forgiveness was to slither into what is called collective guilt. "Collective guilt does not exist. Whoever is guilty will have to answer individually," he said. In any case, how do you assume guilt collectively when the perpetrators of the forgiveness which you seek are still roaming the streets and are yet to be apprehended? Again, Alexander Solzhenitsyn, Russian writer, prominent Soviet dissident and outspoken critic of communism who raised global awareness of the existence of repression in the old Soviet Union, especially his Gulag system, has a rebuke for Buhari's escapism: "By not dealing with past human rights violations, we are… ripping the foundations of justice from beneath new generations."
Let me quickly parody that heretical quip in Wole Soyinka's The Man Died. Can someone tell Buhari to stop weeping by our rooftop, please? We do not need his last-minute platitude.