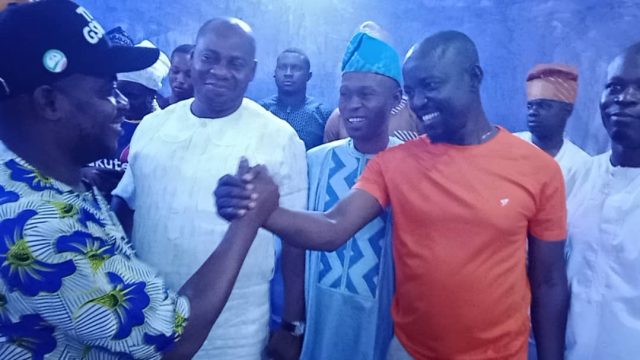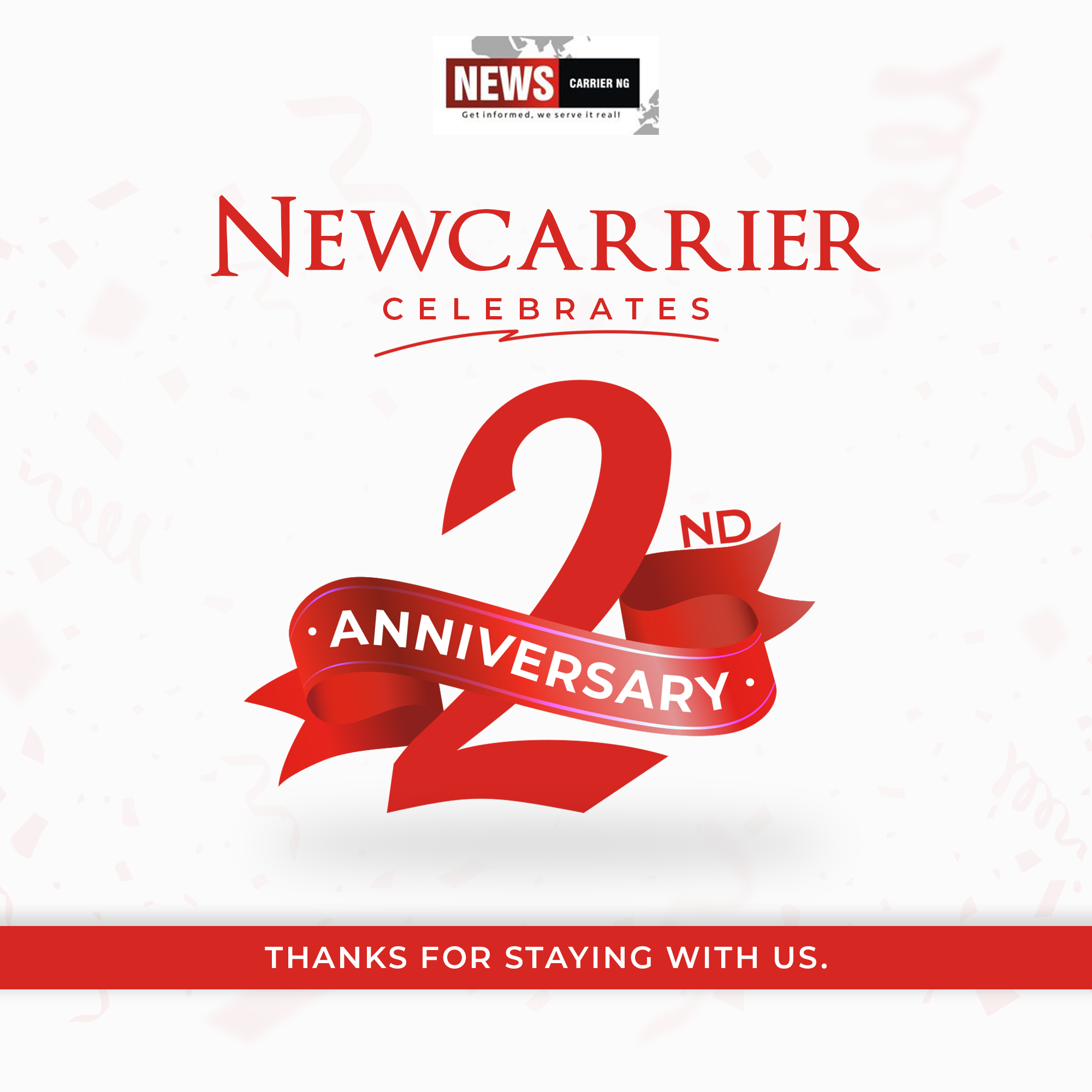 As part of activities to end this year's Eid-el Kabir celebration, top Oyo state government functionaries, regional and state Peoples Democratic Party (PDP) chieftains from south west zone, state, local government, as well as ward executives, thronged out to celebrate at Akeem Olatunji's Ibadan residence.
The annual get together celebration at the residence of the PDP Publicity Secretary in the state, Engr Olatunji, on Sunday, took a different dimension when personalities across different political parties, as well as the Chairman and owner of Agidigbo FM, Oriyomi Hamzat, showed up for the celebration.
Speaking exclusively with Sunrisebulletin.com, Olatunji expressed gratitude to God for making it possible to celebrate year 2021 Eid-el Kabir with loved ones and associates saying that the year is special because of the many lives lost to COVID-19 pandemic across the nation.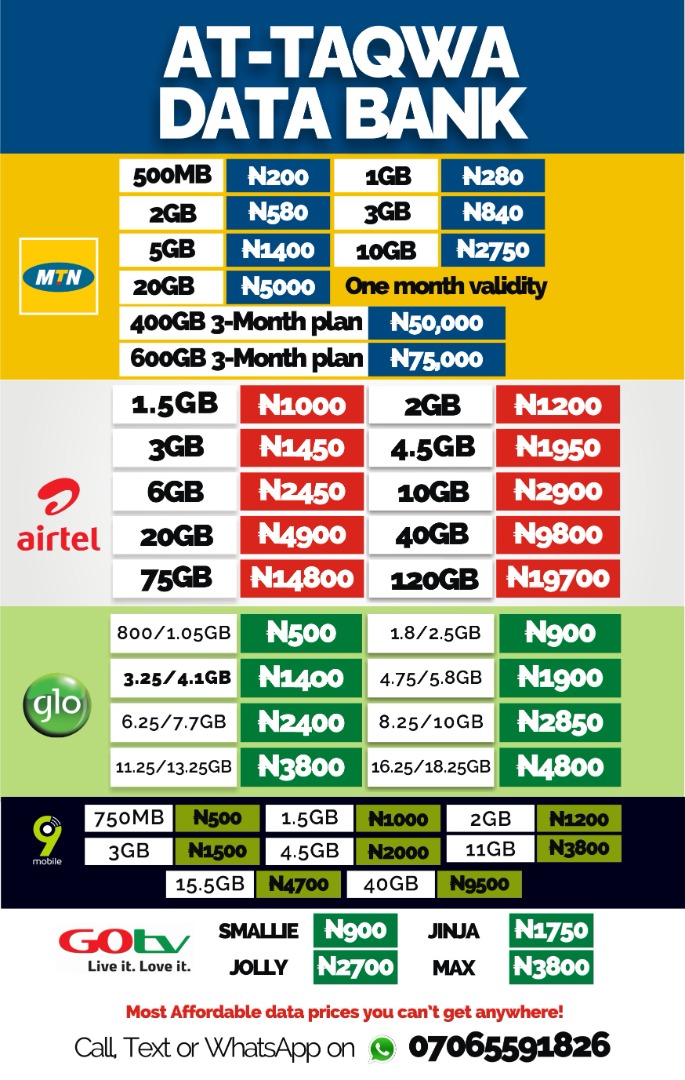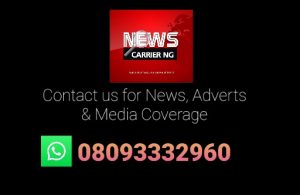 Olatunji noted that were it not the strategic approach deployed by the Seyi Makinde led government in tackling the dreaded disease, it situation in Oyo state could have been near the sad situation in other states of the federation with lack of pandemic containment capacity.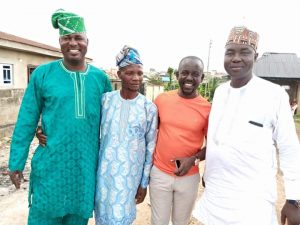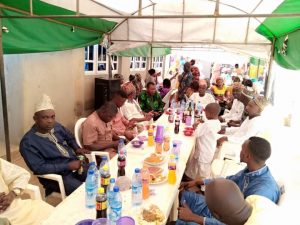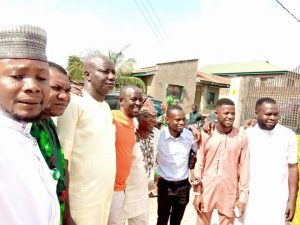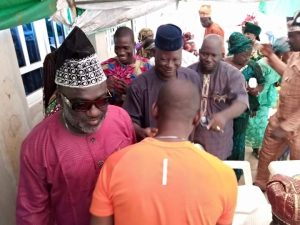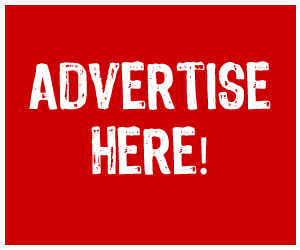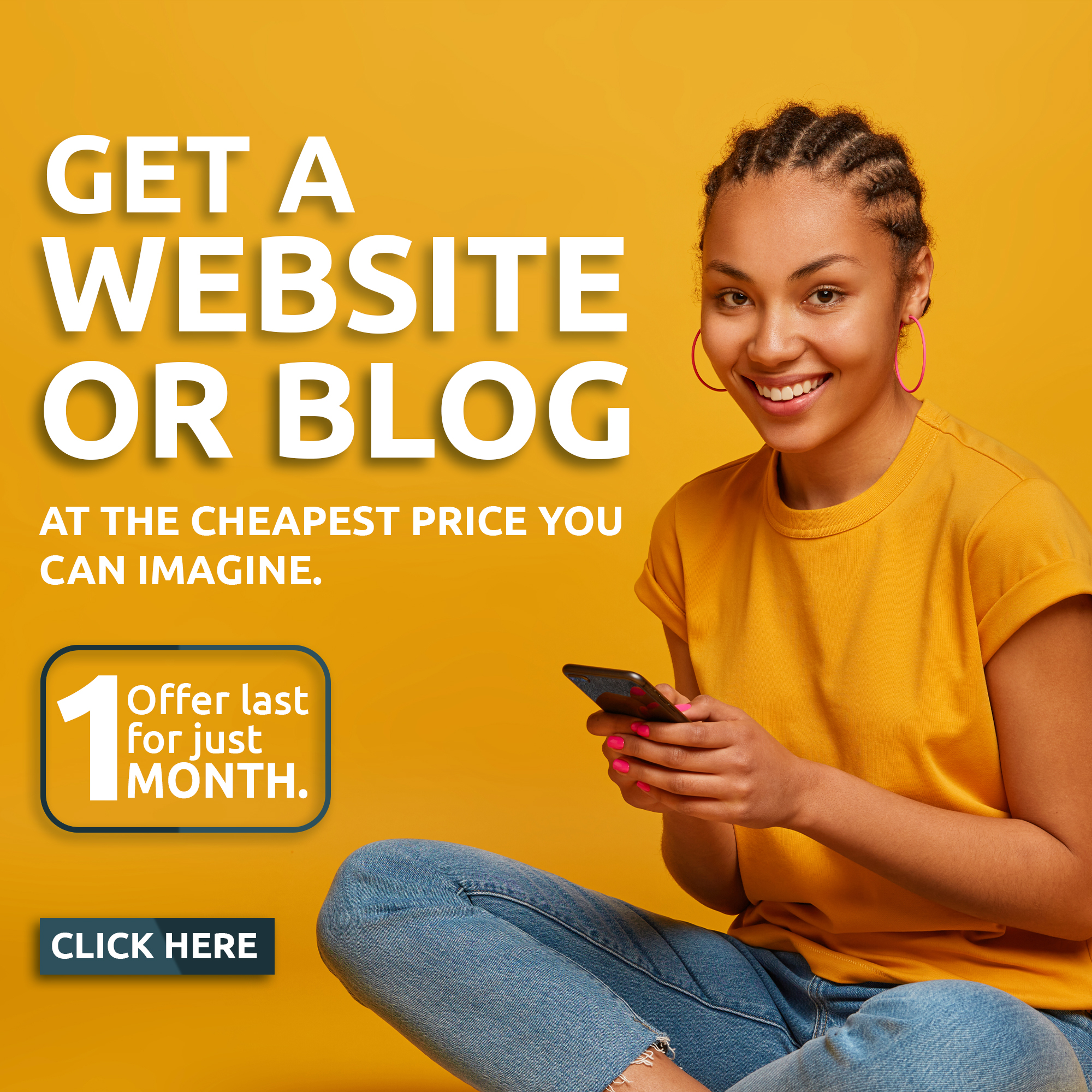 Also speaking, the Executive Chairman of Oluyole Local Government, Popoola, Olaide Settle, who led Ward Councillors to the annual event said Engr. Olatunji has distinguished himself as a renowned politician and a grassroots mobilizer with many years of vast experience worthy of emulation.
The council boss said the large turn out at his residence for this year's celebration was a show of appreciation for the PDP Spokesman is doing for the party in Oyo state and how Olatunji has been representing Oluyole Local Government at all levels of the party in the state.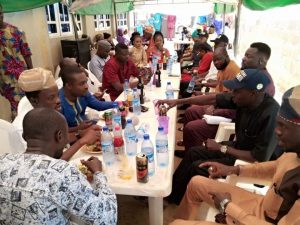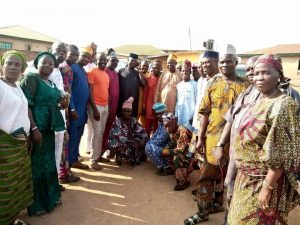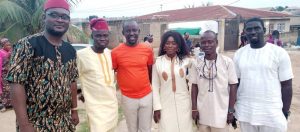 The Chairman of Agidigbo radio station, based in Ibadan, Alhaji Oriyomi Hamzat, in his remark described Engr. Olatunji as a worthy political leader, he urged young and upcoming politicians to learn and emulate his approach to politics noting that Olatunji's humility easily endears him to many.
Some of dignitories who graced the Akeem Olatunji annual Eid-el Kabir get together celebration include the national vice president of Association of Local Government of Nigeria (ALGON), also the Executive Chairman of Egbeda local government, Honourable Sikiru Sanda.
Others include the Executive Chairman of Oyo State Road Transport Management Agency (OYRTMA), Executive Chairman of Ona Ara, Hon Musubau Shaba, Executive Chairman of Oluyole LG Chairman, the Oyo State PDP Vice Chairman, Hon Mufu Ofunremi, Special Assistant to the Governor on Students Affairs, Hon Victor Olojede, Special Assistant and Liaison Officer to the Governor, Hon Olumide Akinlade, Hon Lanre Sarumi, Hon Babatunde George Ige, Leader of Oluyole Legislative Arms, Hon Taiwo Isaiah, Leader of Egbeda Legislative Arms, Hon Oladebo Simple, Leader of PDP in Oluyole LG, Prince Lasun Salami, Oluyole PDP Chairman, Alh Mukaila Adegbola, Deputy Leader of Oluyole Legislative Arms, Hon Oladejo Paul Olawale, Oluyole Ward 1 Councilor, Hon Adeagbo Waheed, Ward 3 Councilor, Hon Azeez Taofeek, Ward 7 Councilor, Hon Waheed Ogundijo, Ward 10 Councilor, Hon Adeagbo Oluyemi Adeyemi Olowotokode, all the Oluyole LG PDP Executives, the State Secretary, Alh Wasiu Adeleke Team was fully represened by a 30 personnel delegation led by the former Secretary of Oke'badan LCDA, Hon Mrs Bolanle Oladeji, Alh Hassan Aburyon, Wasiu Sulaimon, Adewale Abdul-Salam, and Oyo State PDP Assistant PRO, Michael Ogunsina, Personal Assistant to Chief Bisi Ilaka, Prince Adebowale, State PDP E-registration Coordinator, Abidemi Oresanwo, Members of PDP Media Team, PDP women leaders in the ten wards of Oluyole LG, chieftains of PDP and political associates.