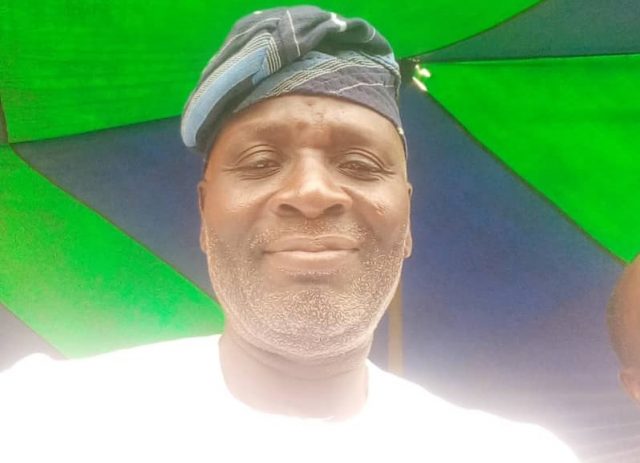 A Chieftain of Peoples Democratic Party (PDP) in Kajola Local Government Area of Oyo State, Hon. Waheed Ajadi said that his camp have obtained and submitted all nomination forms for their executive members to fix for designated portfolios in the subsequently possible parallel congresses of the party.
Ajadi disclosed this while speaking with the crew of naijatodaynews.com on Tuesday, September 14 shortly after the meeting of those who claimed to be authentic stakeholders and members of umbrella party,which held at Wilmarie Hotel, Okeho, Kajola Local Government of pacesetter state.
The party Chieftain said that they had procured and submitted all the nomination forms for the likely executive members of their faction and they are set for parallel congresses with no going back.
While speaking on purpose of their meeting at Wilmarie Hotel, Ajadi said that the meeting they had at the place had notable attendees and political dignitaries across the ten(10) local governments in OkeOgun axis of Oyo State and purpose of convergence was premised on party membership registration and how their own congresses will take when the time comes
Ajadi said that they were not aggrieved ones but authentic stakeholders and members of umbrella party who have historical records of the party in OkeOgun, Oyo State and Nigeria at large.
He reiterated that they have obtained nomination forms for all the congresses that would take place in Oyo State and they have adequately prepared for possibility of parallel congresses.
Ajadi said that Governor Seyi Makinde had tried to reach out to them and begged not to submit the forms, stressing that they are forward looking on their decision with no regard to any distraction.
In another vein, Okehoborn politician stressed that they have accepted Hon.Mulikat Akande Adeola and Deputy Governor, Engr Rauf Olaniyan as their leaders in OkeOgun axis of Oyo State.
He added that they were neither aggrieved nor Mulikat/Olaniyan's faction but they were the authentic PDP members in the zone and across the pacesetter state while those with Makinde are PDP members who are running the government.
Ajadi said that they would never jettison the party for anybody nor anybody can push them out of the party, adding that they are ready for showdown and it would be fought to logical conclusion.
He lamented that Governor Seyi Makinde had not fulfilled his promises to the party, that while he defected from Social Democratic Party(SDP) to PDP, there were many promises he made for the party, which he has not fulfilled till now.
Ajadi said that they would stand with the party while those in government should continue with governance, saying that, as time goes on, the notable truth will prevail and there shall be light at the end of the tunnel.