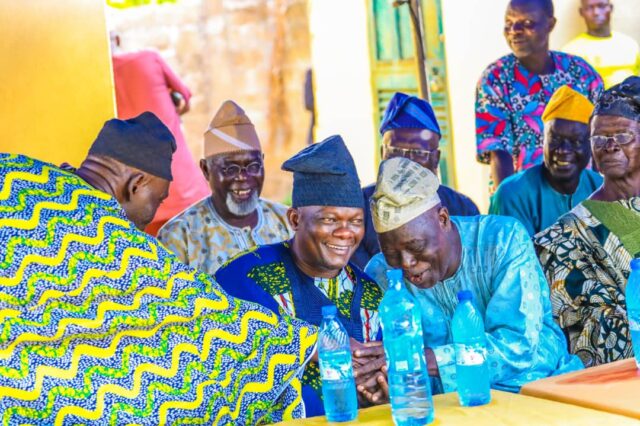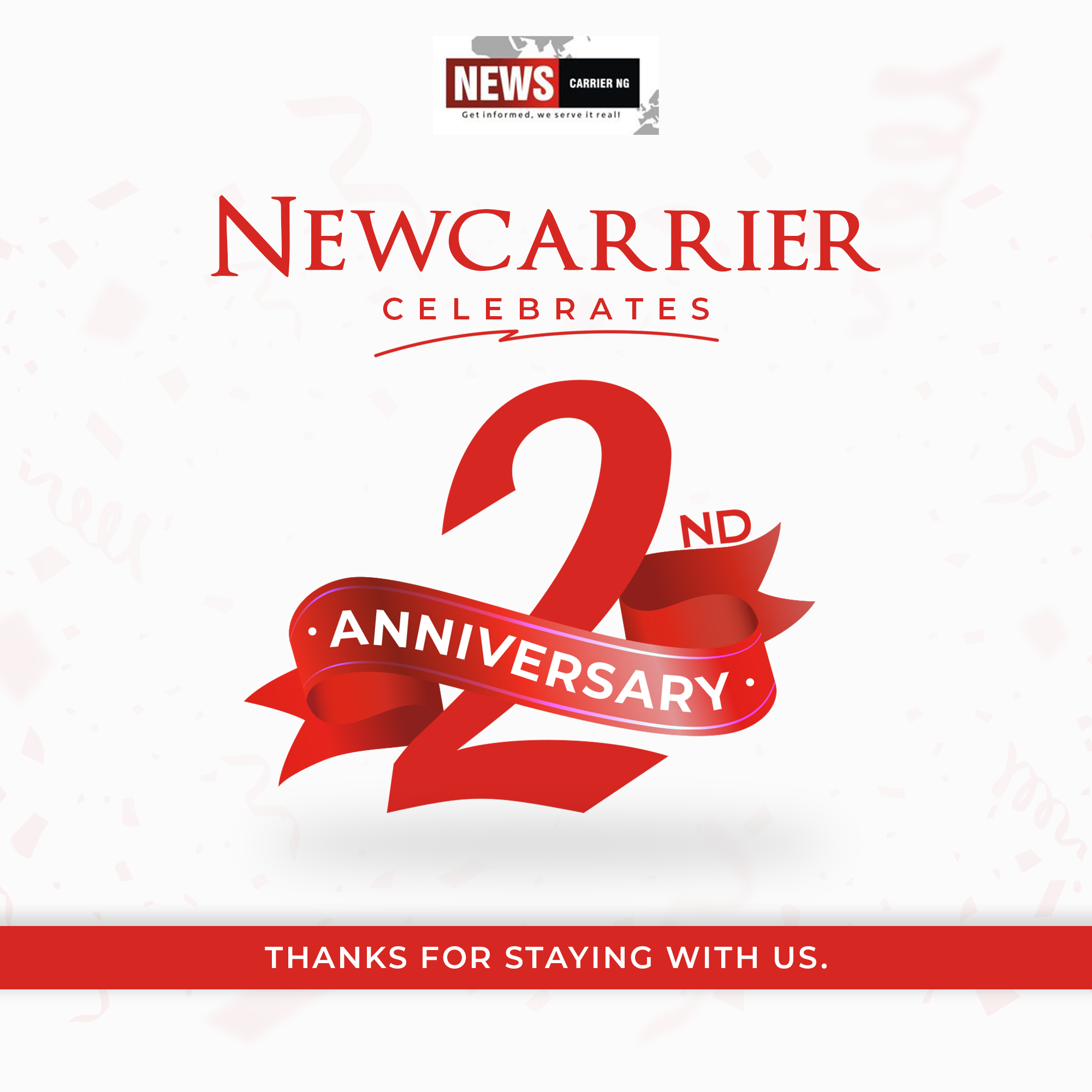 The ancient towns of Saki and Okeho in Oke-Ogun zone of Oyo State were agog on Tuesday as the Oke-Ogun APC leaders, local party chairmen and other executives; former state and federal honourables, former political appointees, women and youth wings, and other party stakeholders received Senator Teslim Folarin.
The Oyo Central Senator, who was on a 4-day tour of Oyo, Ogbomoso and Oke-Ogun, had exclusive interactions with leaders and elders of the All Progressives Congress (APC) from Saki West, Saki East and ATISBO LGAs. Folarin's second port of call was Okeho, where he met key APC leaders from Kajola and Iwajowa LGAs.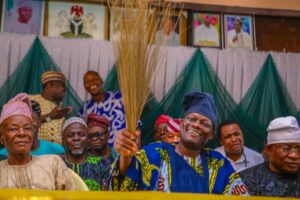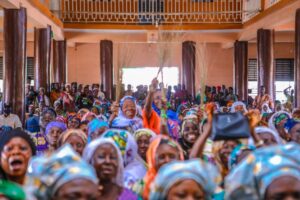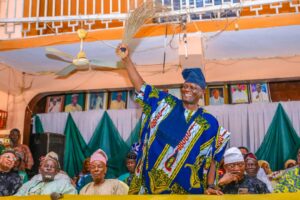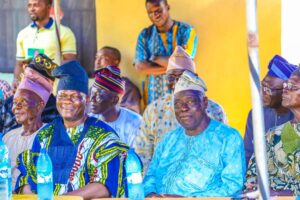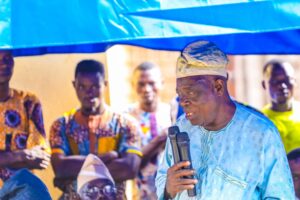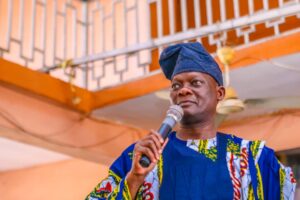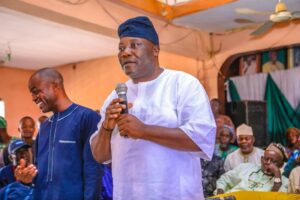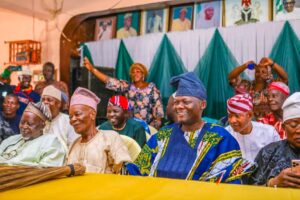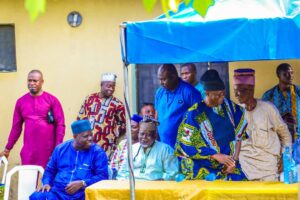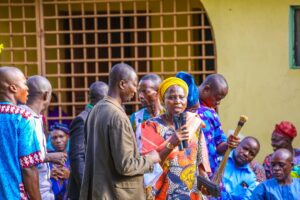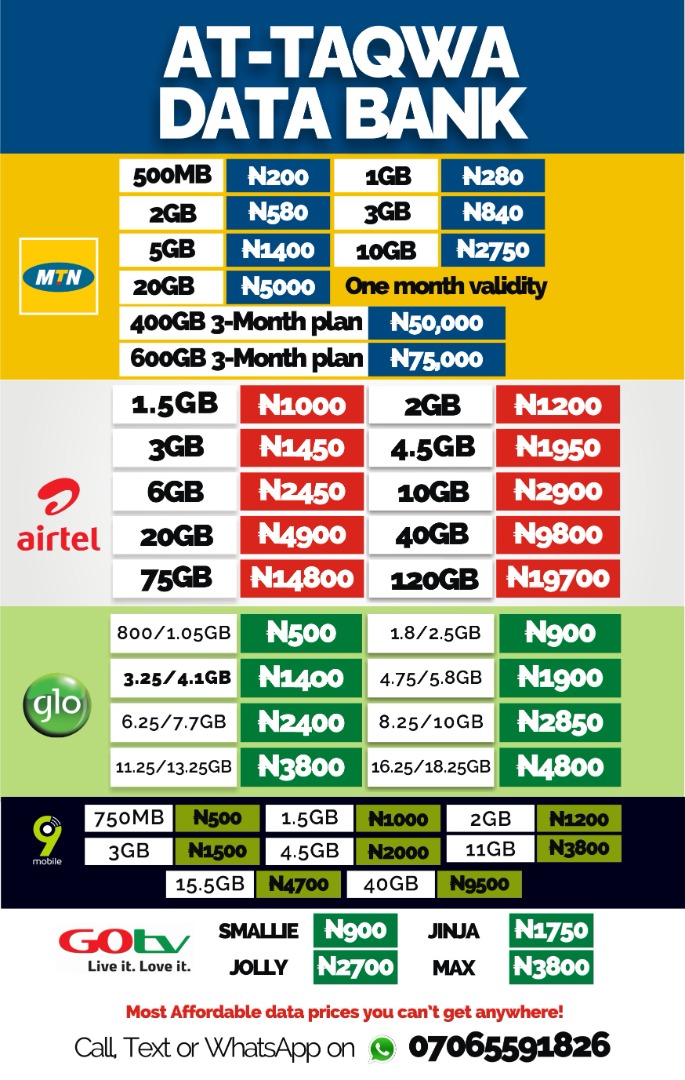 The three-term lawmaker while addressing mammoth crowds in Saki Parapo Hall and Okeho stated that he was not in Oke-Ogun to campaign but to preach peace, unity and harmony in APC ahead of the forthcoming party congresses.
"As a stakeholder in APC, I'm here in Oke-Ogun to meet with our leaders, elders and fellow members to charge us to remain united. It is painful that APC had a temporary setback in 2019 elections due to our avoidable crises. The forthcoming APC congresses in Oyo State must not be a do-or-die exercise and must not divide us again. We must learn from our past costly mistakes. There should not be winner-take-all at the ward, local and state congresses because all legacy parties have equal stake. Discrimination and winner-take-all tendency will definitely retrogress both the party and the ambitious individuals instead of progressing us. We're progressives, therefore let's progress in peace, unity and harmony in order to takeover from the misrule of the People's Democratic Party (PDP) in Oyo State."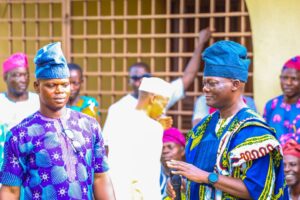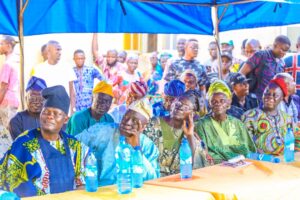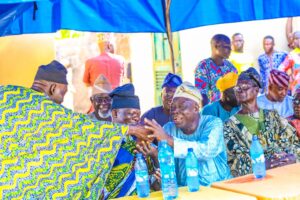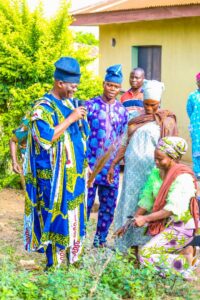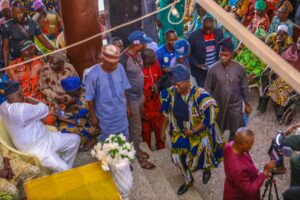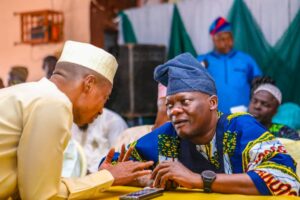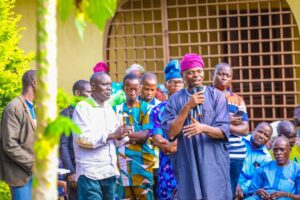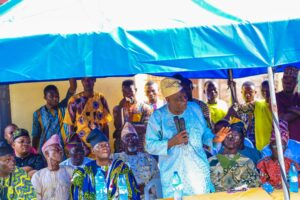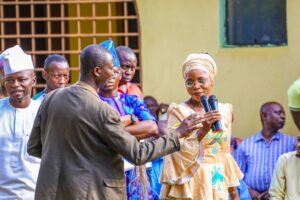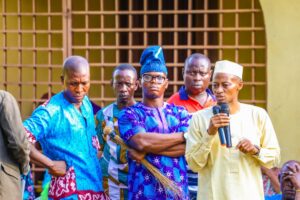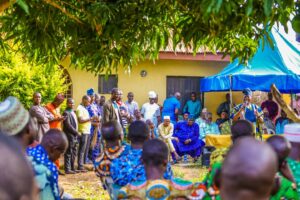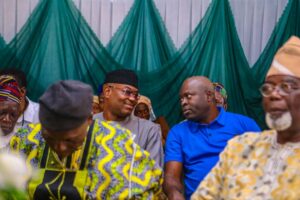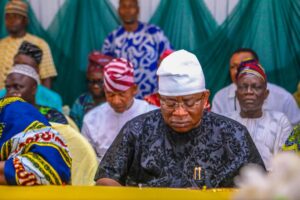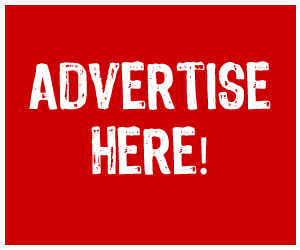 Notable leaders who welcomed Folarin into Kajola LGA included former TESCOM Chairman and one of the APC leaders in Oke-Ogun, Alhaji Abu Gbadamosi; Alhaji Salau Mojaji Alose (Overall Leader of APC in Kajola); Pa Adeleke Adesola (Leader of APC in Iseyin/Kajola/Itesiwaju/Iwajowa Federal Constituency); Pa Gbadegesin Ariori, Pa Jacob Olarenwaju JP; Alhaji Wahab Alarape; Hon. Hassan Adeniran (former Special Adviser to Otunba Alao Akala on Political Affairs; Hon. Isiaka Lekan Salami (former executive chairman, Kajola LGA); incumbent Chairman of APC in Kajola, Alhaji Isiaka Lekan Salami; two-term APC Chairman in Kajola, Hon. Muniru Elegbede.
Others included former Caretaker Chairman in Kajola, Hon. Jacob Olarenwaju; incumbent Chairman of APC Iwajowa LGA, Hon. Ojedele Pius; former OYSHA member, Hon. Felix Ige; former OYSHA member and Hon. Abiodun Adegoke.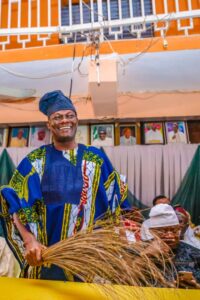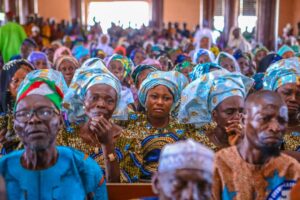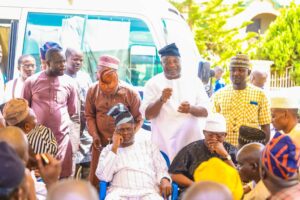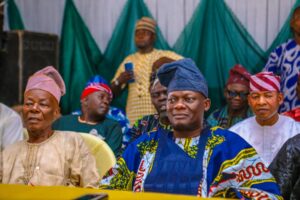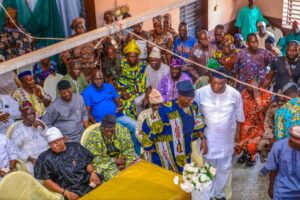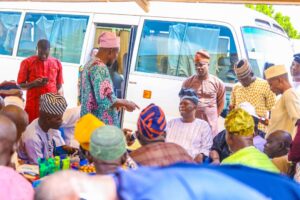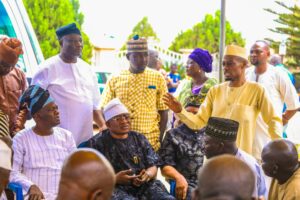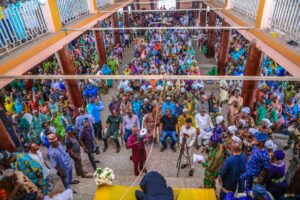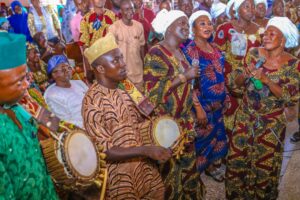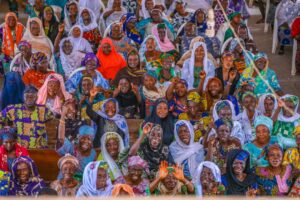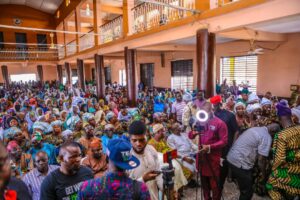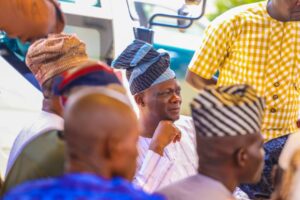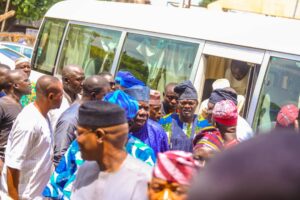 Also in attendance were Hon. Ebun Popoola, Hon. Fatai Hamzat, Hon. Samuel Okeowo, Hon. Femi Oniosun, Hon. Abiodun Egunjobi, Dr. Olayode, Olayanju Joseph, Mallam Haudi, Hon. Ademola Ayoola, Alh. Azeez Ogo-Oluwa, Hon. Ismail Sikiru Lawoya, Hon. S.A. Fatokun, Hon. Azeez Olowu, Alh. Badmus Aderemi, Mrs. Adeteju Felicia (Woman leader, Iwajowa) and Mrs. Ayandele Felicia (Woman leader, Kajola). Other stakeholders present were former and present APC Local and Ward Executives, former Local Government Chairmen, Councillors, Supervisory Councillors and party members.
APC Elders from Saki West LGA who received Senator Folarin included Alhaji Kazeem Olomi, Rt. Hon. Tajudeen Were, Hon. Yinuss Kakako, Alhaji Razaq Olubodun, Pa Moses Olaiyan (Akogun Okere of Saki), Hon. Badmus J. West, Alhaja Ajijola Iya Robo, Alhaja Rabiatu Akeke, Alhaja Sabitiyu Fasasi, Alhaji Aderibigbe Kazeem Iwo, Alhaji Abdulganiyu Kanisuuru, Alhaji Yekeen Arikose, Alhaji Adeniji Adetayo, Alhaji Tajudeen ALGON, Alhaji Musiliu Eko, Alhaji Azeez J West, Alhajk Sanusi Wasiu Adesina  Omoba Olabisi Hakeem and Iya Gaari. Also, all ward and local executives were in attendance.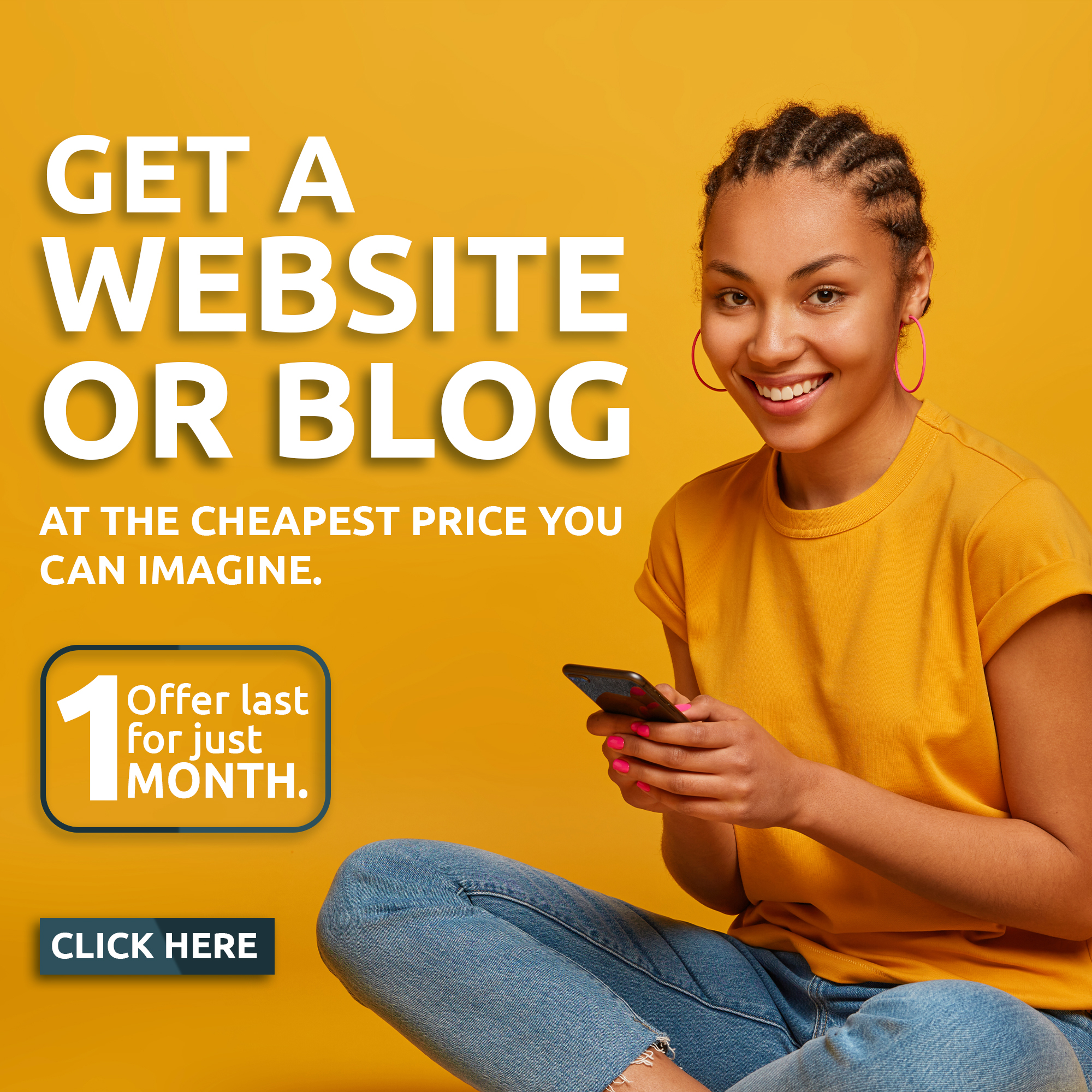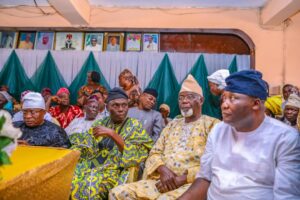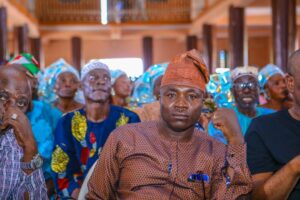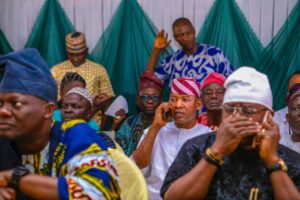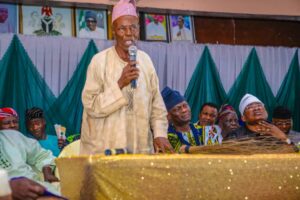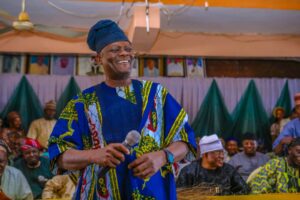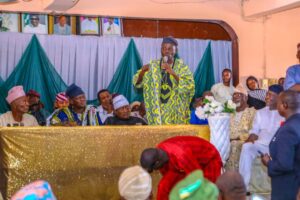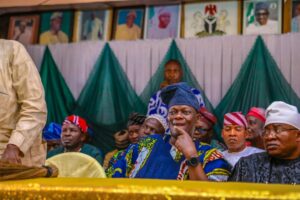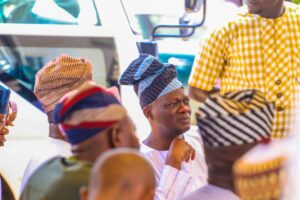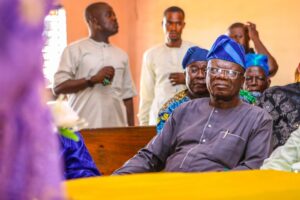 APC Elders from Saki East LGA included Chief Ojekelu Okegbemi, Alhaji K.K Bamidele, Babarinde Bibire JP, Alhaji Yisau Azeez, Madam Rachel Alice, Prince S.O Lawal, Pa Ajibade Solomon, Pa Ademuyiwa Rabin, Pa Fehintola Moses, Hon. Tajudeen Ayegbajeje and Oloye Obaleke. Party executives included Alhaji Azeez Ayinla (Party Chairman), Mr. S.A Adeniji (Party Secretary), Mrs. Ogundiya Felicia (Women Leader) and Mr. Omolayo Kabiru Ariyo (Youth Leader).
APC Elders from ATISBO LGA were Mr. Ogunjimi Matthew Modede, Mr. Adedeji Buhari, Alhaji Lateef Odede Ajemeji, Mr. Patrick Kolade, Pa Timothy Ogunesan, Mr. Tajudeen Alimi, Alhaji (Chief) Sikiru Adesiyan, Hon. (Mrs.) Olomitutu Mistral, Alhaja Kehinde Oladeji, Mr. Ismail Oyewumi and Mr. Oladosun Gboyega. Party executives included Mr. Ojebisi Moses (Chairman), Mr. Wale Badmos (Secretary), Mrs. Olabisi Haolat (Women Leader) and Mr. Sanusi Fatai.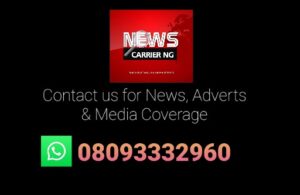 Senator Folarin also had behind-closed meetings with former councillors forum (2003-2007) in 10 LGAs of Oke-Ogun and some aggrieved leaders of PDP as well as soon-to-defect executives and leaders of the Social Democratic Party (SDP). Leaders of people with disabilities in APC Oke-Ogun were also in attendance.
Former councillors from Saki East LGA are Hon. Badmus Walejimi, Hon. Adejumobi Jessy and Hon. Azeez Idris. Hon Adewuyi A. Philip and Hon. Adeoti Liadi are from Iseyin LGA.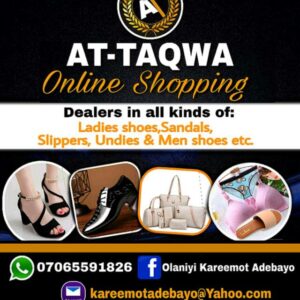 Iwajowa LGA: Hon. Adegbola Julius Adesina and Hon. Fehintola Solomon. From ATISBO LGA are Hon. Fabiyi Basiru, Hon. Fasasi Isiak, Hon. Ajewole Kehinde, Hon. Adedokun Michael and Hon. Yusuff Jimoh. Other former legislators from Irepo LGA Hon. Ogundayo Morufu and Hon. Tiamiyu Moshood Ajana.
From Irepo LGA are Hon. Saliu Sulaimon Ogere, Hon. Oseni Tajudeen, Hon. Ogundayo Morufu, Hon. Tiamiyu Moshood Ajala. Olorunsogo LGA: Hon. Rasaq Gbadamosi, Hon. Ganiyu Amuda, Hon. Oladokun Kolade, Hon. Abiade Yekeen Akinyele, Hon. Diran Akinade Lagelu and Hon. Sesan Adeagbo Egbeda.
Leaders of people with disabilities in APC were also in attendance: Mr. Adebayo David (Chairman), Alfa Isiakq Jaba, Mrs Lawal Aisha (Women Leader), Mrs. Jubril Rasheedat, Mrs. Abdtullahi Adijat, Mrs. Bamigbade Medinat Omowumi and Mrs. Rosheed Rukayat.
On the entourage of the Chairman Senate Committee on Local Content were Alhaji Mufutau Adisa Gbayawu, Alhaji M.K.O Olaoye, Alhaji Kamorudeen Ajisafe, Alhaji Razak Lawal Akilapa, Alhaji Audu Marafa, Alhaji Waheed Akinleye, Chief Lowo Obisesan, Chief Adegboyega Adegoke, Alhaji Shina Alabi, Alhaji Kayode Adanla, Hon. Akeem Olatunji Akogun, former OYSHA Chief Whip Rt. Hon. Hammed Adigun Murphy; former OYSHA member, Hon. Akin Ali; former OYSHA member, Hon. D.A Lawal; former OYSHA member, Hon. Adegoke; former OYSHA member, Rt. Hon. Segun Ajanaku; former OYSHA member, Hon. AbdulFatai Salaam; Alhaji Yinka Folarin, Alhaji Remi Adeleke, Hon. Biliaminu Ogundele, Barr. Biodun Akaje, Hon. Kola Amoo, Hon. Akeem Ila, Mogaji Afolabi Adesina, Hon. Kabiru Alarape K.K, Mogaji Seun Jegede, Hon. Kunle Teslim among other notable party stakeholders.